Your money is no good here...
Check out our list below for ways to have fun in life for free - yes, you heard right - without spending a penny, just 100% free stuff!
Do you have any tips on how to live for free? Why not contact us and let us know? We'd love to hear from you!
Freebie sites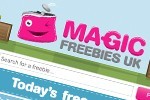 Companies often like to give out free samples to entice you to buy the product in the future. Big companies like Gilette or L'Oreal for example usually have a few hundred thousand freebies to give away as part of their campaign. Your first stop for freebies is of course MagicFreebiesUK!
---
Free music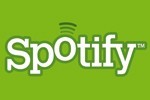 If you love music then why not make the best of free gigs and recitals available throughout the country. Head to allgigs.co.uk to find out where your nearest free events are.
Don't forget you can also listen to free music online, head to Spotify where you can listen to a massive selection of music without having to pay a penny. Or head to Last.fm where you can create your own personal tracklist and have music recommended to you based on what you listen to.
---
Free coupons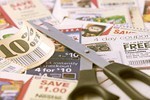 An oldie, but still a goodie! Remember to look around in your local newspapers and on the internet for free coupons. Often there are BOGOF coupons for bread and other supermarket goods.
---
Free clothes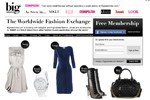 BigWardobe.com is the world's largest fashion recycling website where you can swap all your old clothes and turn them into a new outfit. Registration is free, and you could soon end up with a whole new wardobe!
---
Free unwanted goods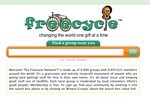 There are other freebie sites for you to try where you can pick up a whole range of usable items such as guitars and speakers to baby equipment and televisions. Visit Free2Collect and FreeCycle to find something you might.
---
Free cashback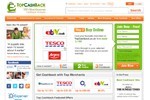 Why not use a cashback shopping website when you buy your shopping. A popular example is Topcashback.co.uk, so visit their site to find out more.
---
Free photos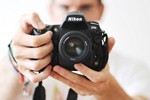 If you've just been on holiday or a new baby has been born then you'll need somewhere to develop your photos. Check out our Photo Prints Freebies to get yourself some free prints! If your friends have also got photos that you want on Facebook then you can copy them off and print them to keep for yourself!
---
Free bingo bets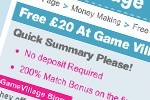 You may have seen a load of bingo adverts that have been on our television screens recently. Well you can take advantage of their offers by heading to the websites you like the look off and seeing what free sign-up bonuses they have. You could end up winning - good luck folks!
---
Free festivals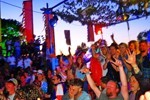 If there's a band that you desperately want to see and the ticket costs well over a hundred pounds, don't worry! Make sure you do some research to see if you can get in a different way. You could try the Samaritans Festival Branch or Oxfam to see if you can volunteer and get a free ticket as well!
---
Free TV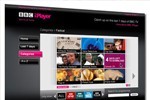 If you're reading this webpage, chances are you've got the internet, so why not catch up on your favourite shows online? If you're a massive fan of Neighbours for example, you can visit Demand Five and watch shows whenever you want. You can also pre-order your favourite shows. BBC iPlayer is also available online and you can catch up on the last 7 days of BBC TV and Radio.
---
Free tickets to TV show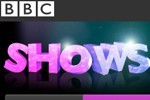 If you love watching programmes on the BBC then visit Tickets For BBC Shows where you can get free tickets to your favourite tv and radio shows. If you know when a particular programme will be filmed and that it's popular, then make sure you get in early before all the seats are taken.
---
Free holidays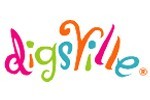 When considering a holiday the cost of accommodation always comes into play. Why not consider home exchange and you could be saving money to travel further and for a longer period time. Check out digsVille.com to find out more information about how to share your home.
---
Free internet games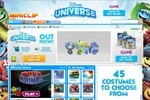 If you're looking for some entertainment while you spend time online then you should check out OMGPOP. There are loads of great games on offer and you can play with you friends online.
---
Free Lotteries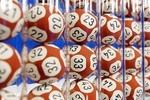 Are you feeling lucky? Well head to free Lotteries and you could find yourself winning a few bob.
---
Free restaurant vouchers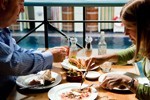 If you've already looked at our Restaurant Vouchers you know that plenty of restaurants have special offers at the moment. A lot of the big chains of restaurants are offering 2 for 1 deals, so if a friend buys you can get your meal free! (Hopefully you will choose to share the cost though!) There's also lots of information on TopTable and Last Minute where there are lots of amazing deals to take advantage of. Simply visit our Restaurant Vouchers for more information.
---
Free wireless Internet access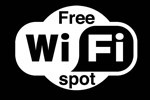 Visit free-hotspot to find out how to access the internet at any of the thousands of free access points (HotSpots) in hotels, restaurants and retail centers around the world. This is especially useful for finding out maps, directions if you find yourself in a city that you haven't been to before.
---
Free phone calls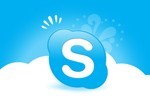 Having free phone calls is especially useful if your family and friends live in a different country. Head to Skype to find out more information on how to set up free Skype-to-Skype calls. You will need a headset which has a microphone attached and so will the person you're trying to call.
---
Free text messages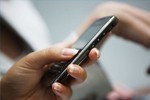 Occasionally you may find yourself short of cash and needing to send a text. CBFSMS.com is a website that allows you to send free texts each day. Just remember to type your name in or people won't know who it's from!
---
Mystery shopping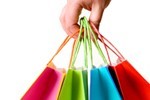 You can earn up to £28 per hour, if you haven't heard of these before it's your opputunity to shop, dine out and get paid! All you have to do is submit your shopping experineces and you will get free meals, entertainment, services and products all completely free. No experience is needed. Head to our Mystery Shopping page for more details.
---
Free prizes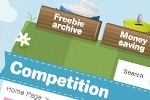 There are masses of free competitions to enter online, in newspapers and on television. You can even look out for writing competitions if you're great with a pen.You could be in with the chance of winning a car, a holiday or cash. Good luck!