27 Best Free Days Out in Surrey Near Me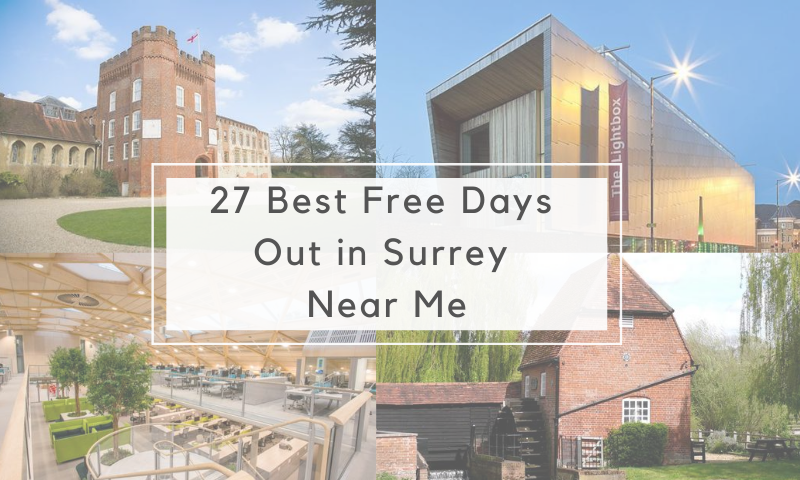 Surrey is known for having a high cost of living and whether you've got kids or not, we bet you're always on the hunt for free things to do at the weekend. We've rounded up the crème de la crème of free days out in Surrey so you don't have to! Listings are loosely grouped geographically to make it easier for you to browse quickly because, let's face it, you don't want to read about parts of Surrey you have no intention of visiting - plus you save on petrol when you venture out to places near you.
*Note: in light of COVID-19, we can't guarantee all locations are open as usual so please do check before you travel.*
Without further ado, here are the best 27 free things to do in Surrey...

Located in the centre of Farnham, this museum is open from Tuesday - Saturday between the hours of 10am - 5pm and of course admission is completely free. Exhibits include everything from Archaeology to Civil War, as well as crafty topics as Farnham is known for its status as an arts & crafts town. Don't forget to check out the garden too - you'll be taken on a journey through history from Ancient Roman times to a working WWII-style allotment.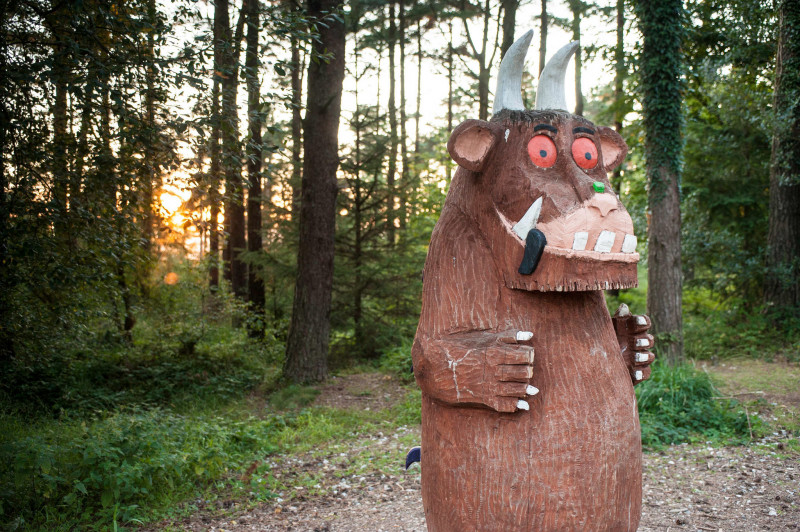 Credit: Forestryengland.uk
Alice Holt Forest can be found on the outskirts of Farnham, and it has something for everyone! Go and visit the Gruffalo sculpture, climb up the towering wooden owl, or just stroll through while admiring the stunning scenery. There's even a GoApe on-site (charges apply). With amazing facilities including a large cafe, you can spend all day here in the sunshine - why not pack a picnic to save even more pennies?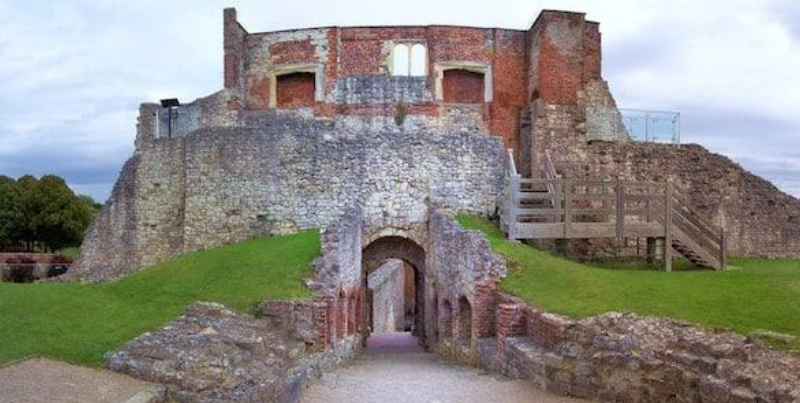 Credit: Len Williams, via geograph.org.uk
While Farnham Castle itself is still standing and currently available to book as a wedding & events venue, the historic Keep is free to visit from February to Christmas Eve. It's open to the public on weekdays from 9am-5pm and at weekends from 10am-4pm. Don't forget to check out the free exhibition on the 900 year-long history of the Castle, located close to the Keep entrance.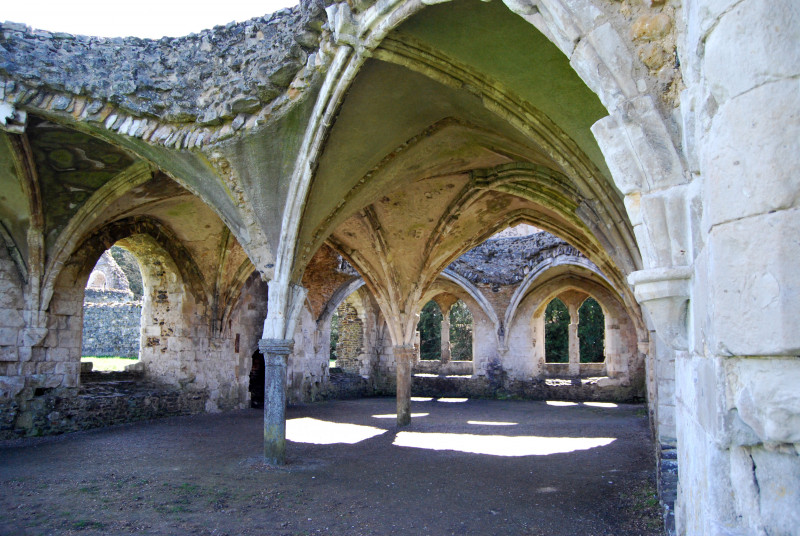 Credit: Mills77, via Wikimedia Commons
Waverley Abbey was home to French Monks in the 12th century, and it can be found on the outskirts on Farnham. English Heritage have even created this fabulous free audio tour that you can download and listen to while exploring the Abbey's remains. You can visit the Abbey for free any time you like - be sure to look up the films this site has featured in before you go, to see if there are any you've watched.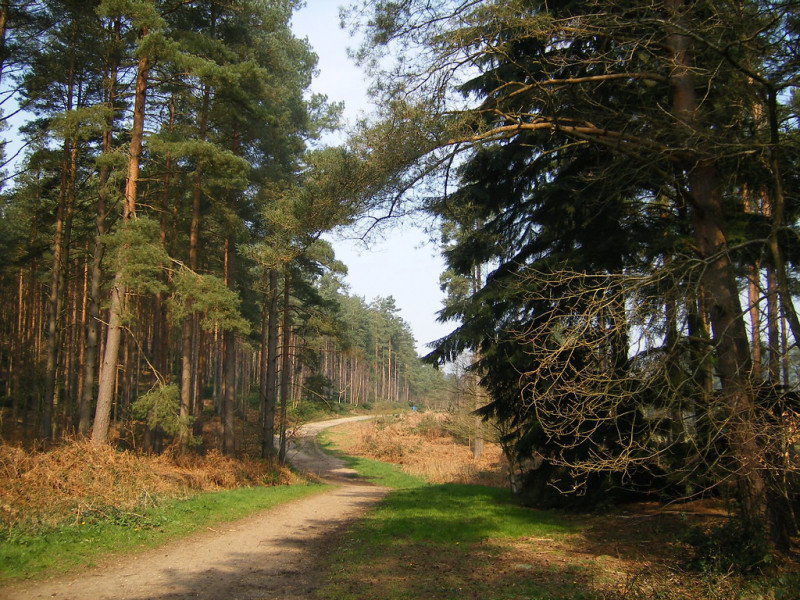 Much like Waverley Abbey, Bourne Wood is also famed for featuring in many productions including Gladiator, Jurassic World and War Horse just to name a few. This woodland is huge and beautiful, making it a wonderful place to walk, run, picnic and much more.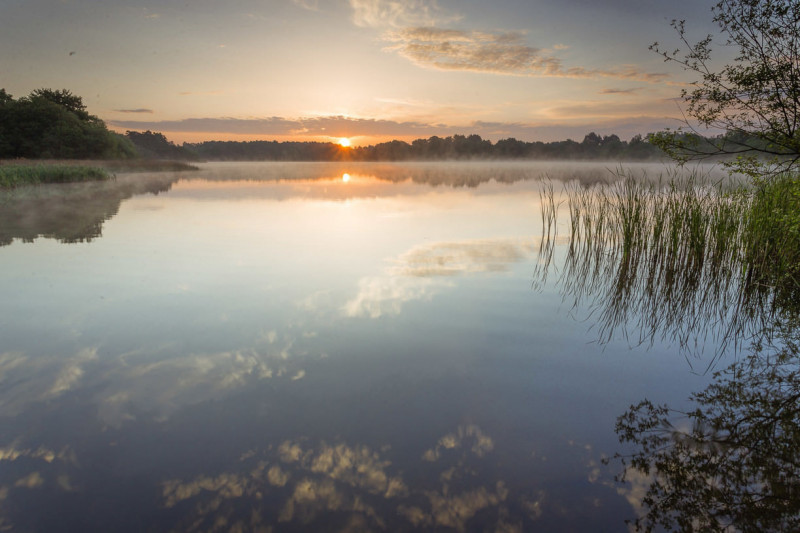 Credit: https://www.expedia.com/pictures
Frensham Little Pond is a Medieval bishops' fish pond, home to a plethora of stunning wildlife. You can use the carefully curated resources on-site to do a little bird watching, as well as following the family trail. No matter what you decide to do on your visit to Frensham Little Pond, be sure to bring your binoculars with you as you never know what kind of critters you might spot.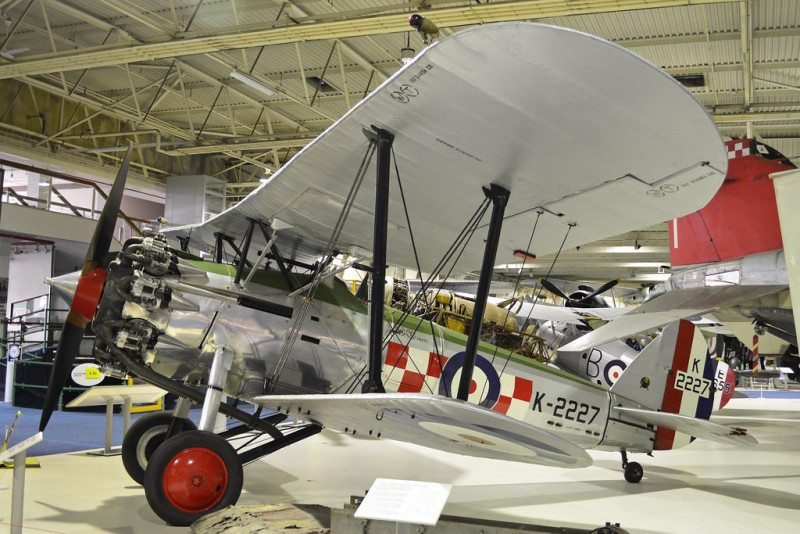 The Farnborough Air Sciences Trust Museum, or 'FAST' for short, are dedicated to preserving aviation history for future generations to learn about and enjoy. You can visit between the hours of 10am-4pm on Saturday, Sunday and Bank Holiday Mondays. Inside you'll find real aircrafts on display as well as a fully working demonstration wind tunnel, landmark artefacts of technical achievement and much, much more.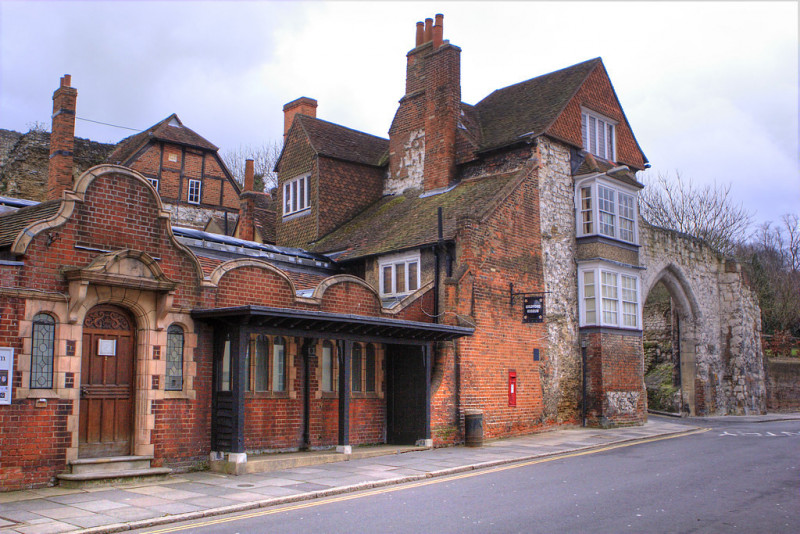 Credit: Bill Hails, via Flickr
This museum is just a couple of minutes' walk from the high street and the architecture and contents do not disappoint! Inside you'll find displays on local history, archaeology, Guildford's celebrity links, textiles and plenty more. Head inside for free and don't forget to check out the gift shop at the end of your visit - it's said to have lots of unusual bits & bobs to choose from.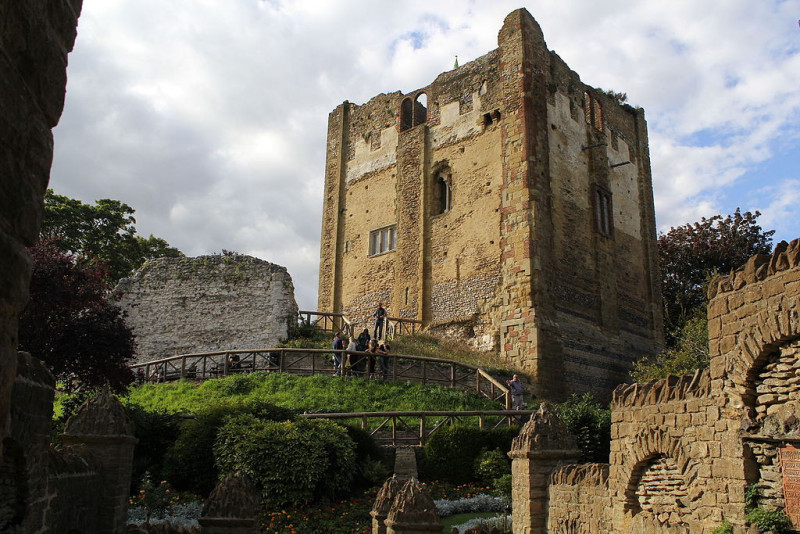 Credit: Richard Nevell, via Flickr
Located just a stone's throw away from the museum, Guildford Castle is a beautiful spot to enjoy nature due to the wonderfully maintained castle gardens. This castle has been around since the Norman Conquest of 1066, so you could say it has a fair bit of history - making it even more interesting to visit.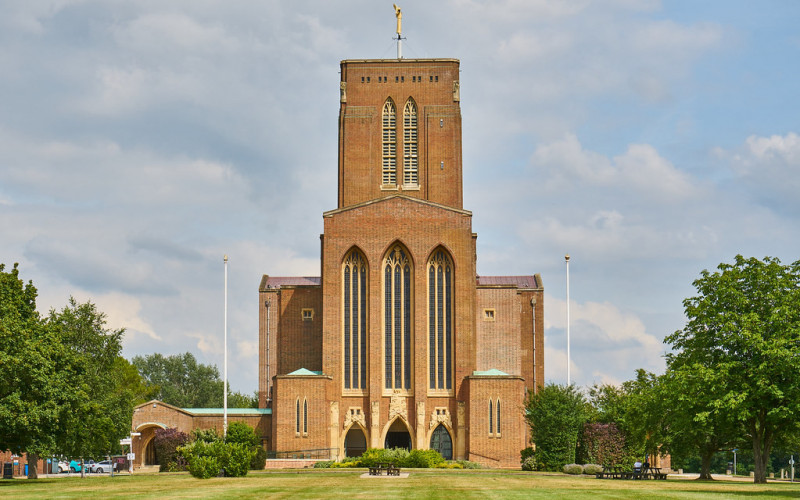 Credit: JackPeasePhotography
This magnificent cathedral was built between 1936 and 1961 and features modern architectural features. Explore everything from the children's chapel, lady's chapel, treasury & exhibition room to the Ganges cross outside and the natural beauty surrounding the cathedral.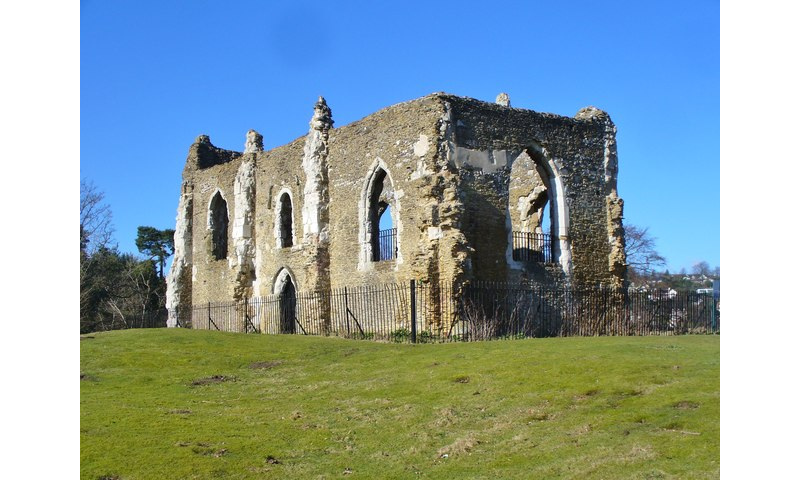 Credit: Colin Smith, via geograph.org.uk
Head up St Catherine's Hill to find this enchanting chapel ruin. The hill is located south of Guildford, on the way to Godalming. The chapel was built in the 14th century and it makes a very pretty backdrop to a picnic in the sunshine! You can reach this chapel by following a route along the River Wey.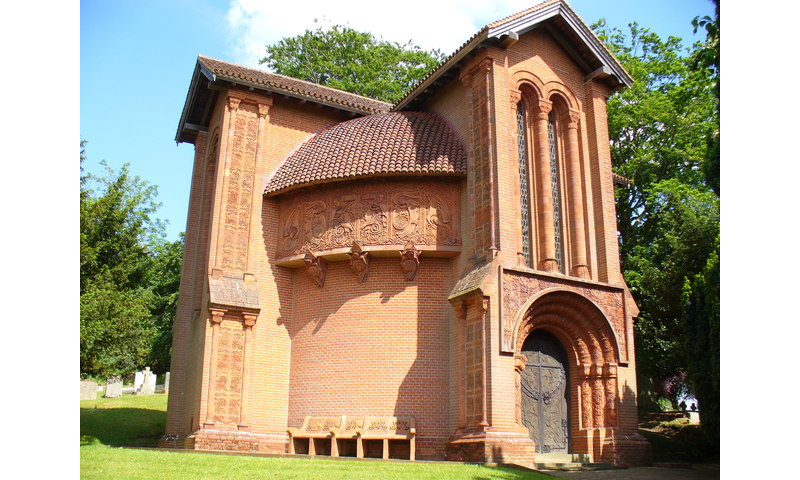 Credit: Colin Smith, via Wikimedia Commons
"It is no exaggeration to say the Watts Cemetery Chapel is one of the most beautiful, extraordinary, original, marvellous and magical buildings in the whole of the British Isles!" — Lucinda Lambton. If this testimonial taken straight from the Watts Gallery website doesn't make you want to visit, we don't know what will. The inside of the chapel is so intricate and the area around it is so beautiful - it's the perfect place to spend the day for free!
Credit: godalmingmuseum.org.uk
In the heart of Godalming you'll find the cute little museum tucked away, just waiting to be discovered. It's a bit like a tardis - inside you'll find a variety of exhibits! There's everything from Godalming's local history to the Arts & Crafts gallery, to seasonal exhibitions. Check out the website to see if anything special is on when you'll be visiting.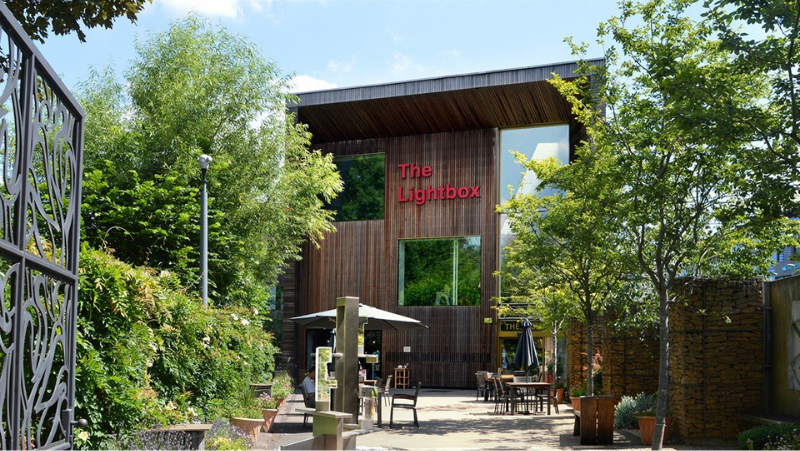 Credit: thelightbox.org.uk
If you love contemporary art, then this free attraction is perfect for you! Located just a stone's throw away from the train station, this fabulous gallery is home to a variety of art exhibits. They often have three main collections on display for you to peruse, including a section on Woking's story. Why not plan a family day out at this marvellous gallery - you could easily spend all day here.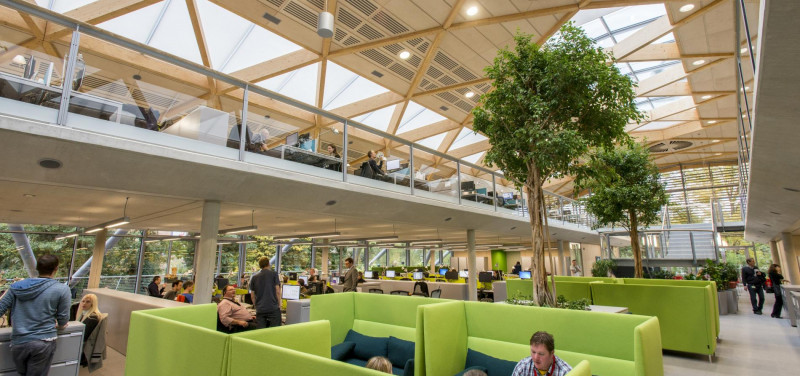 Credit: wwf.org.uk
The Living Planet Centre in Woking town centre is home to WWF but it's such a fabulous office, they offer free tours to the general public! The building has won multiple awards and is an inspiration for sustainable construction and design. Although the tour is free, there is a suggested donation of £3 to ensure the successful continuation of the tours. Head to the website to book your tour.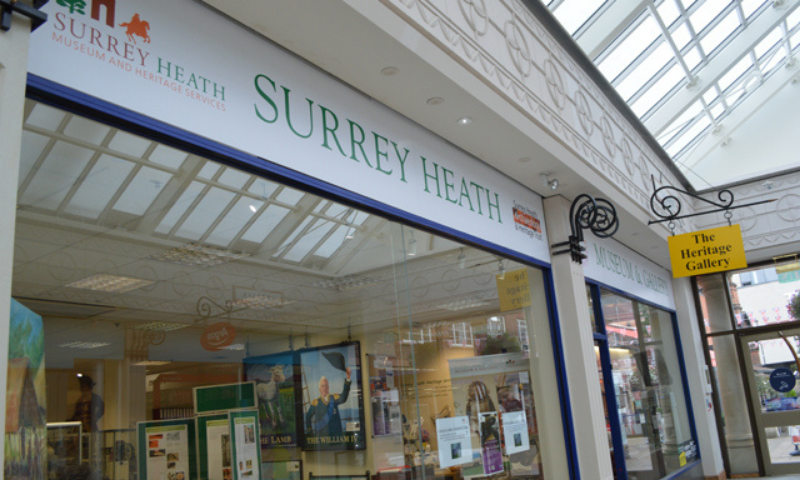 Credit: surreyheath.gov.uk
Located right next to the train station, the Surrey Heath Museum is easily accessible and free to enter - what's not to like? This is a heritage museum where you can explore exhibits all about the local history. Be sure to check the opening days and times before heading off - the museum is currently open Wednesday to Friday from 11am to 3pm.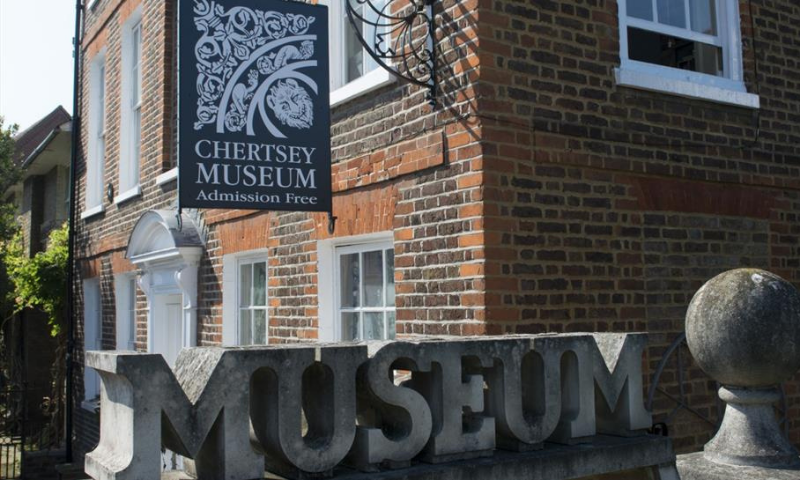 Credit: visitsurrey.com
Chertsey Museum is home to exhibits on local history, artwork, photos, documents & a collection of dress & textiles. Admission is completely free with plenty of interesting artefacts to look at and learn about - making it the perfect family day out. Head to the Visit Surrey website to find out more details and start planning your day trip.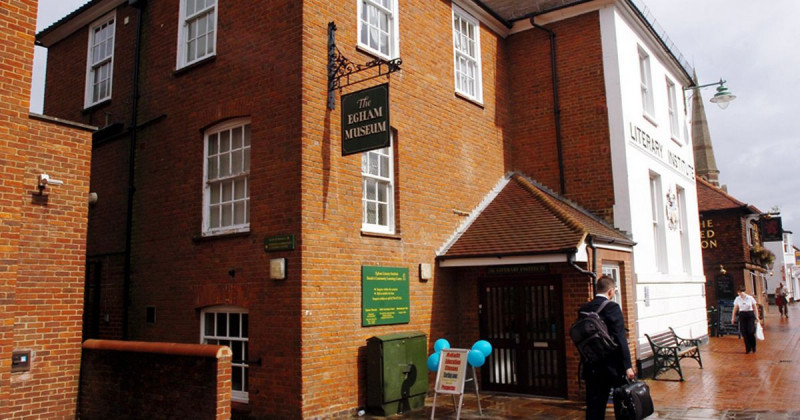 Credit: getsurrey.co.uk
Egham Museum was established in 1968 as an independent community museum, and it calls the Literary Institute building its home. The building itself has plenty of history and inside you'll find everything from an exhibit about the Magna Carta to the establishment of Holloway College. The museum runs a calendar of events - check out the website to see what's on before you go.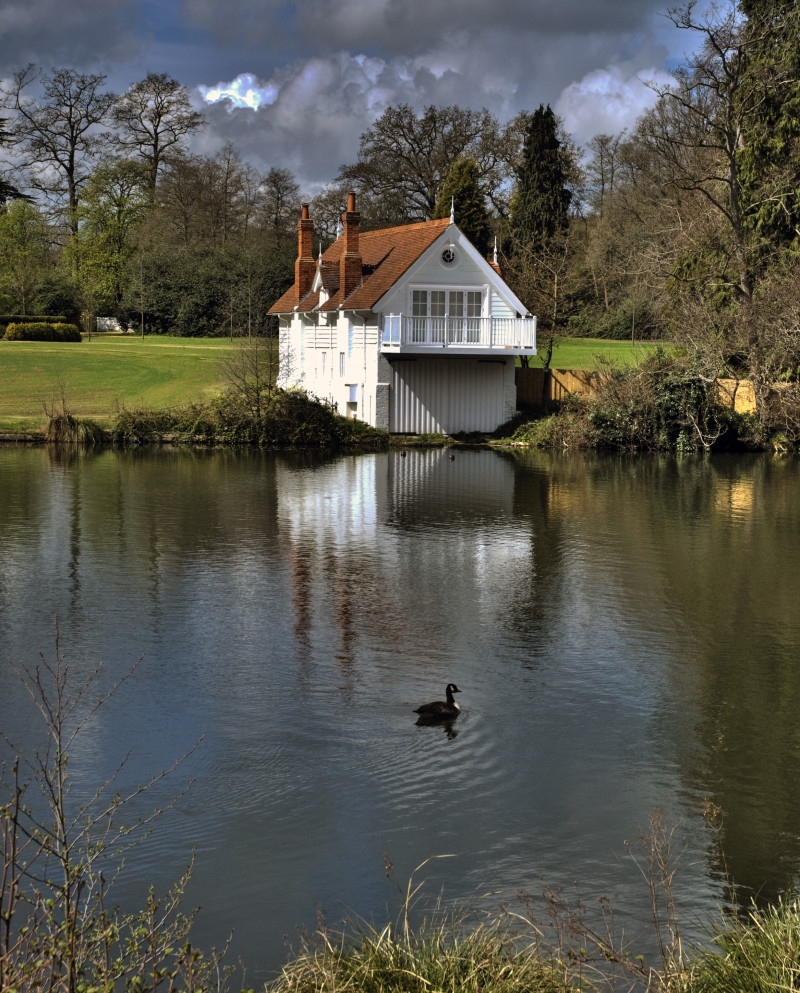 Credit: Berit Watkin, via Wikimedia Commons
Virginia Water Lake was originally created to be used as a Royal pleasure ground, but now it's open for the general public to enjoy all year round! Home to plenty of wildlife and stunning natural views, it's a great place to enjoy a picnic and spend the day with friends and family. Don't forget to visit the ornamental Cascade waterfall while you're there.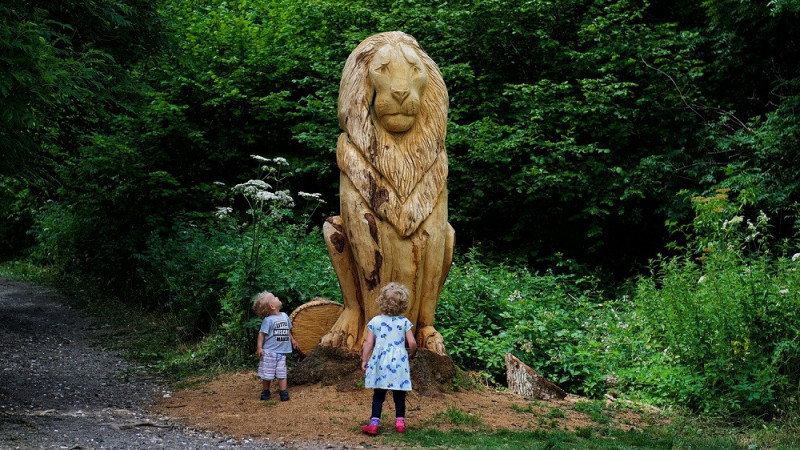 Credit: reigate.uk
Banstead Woods used to be deer park in the medieval times, but now they're home to a beautiful Narnia-themed wood carving trail! Say hello to Aslan, lose yourself in the fabulous wardrobe and stop off for a bite to eat at the iconic Narnia street lamp. This is a magical yet totally free day out for all the family.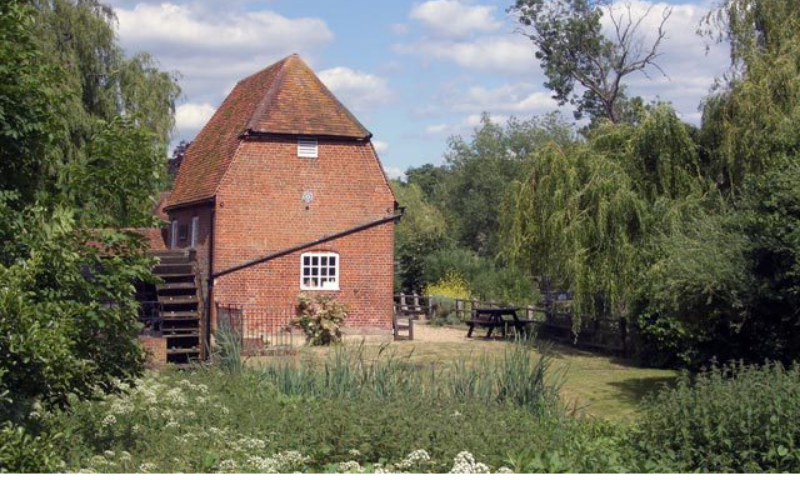 Credit: cobhammill.org.uk
Cobham Mill dates back to the early 19th century and sits on the banks of the River Mole. The building is Grade II listed and it's the only fully working watermill in Surrey! Not only can you visit the mill to learn about its history, but you can do so while enjoying stunning views of farmland and local wildlife. The mill is free to visit and is run by volunteers - so come armed with questions to learn more about the history of this beautiful old mill. Check out the website for opening times before you travel.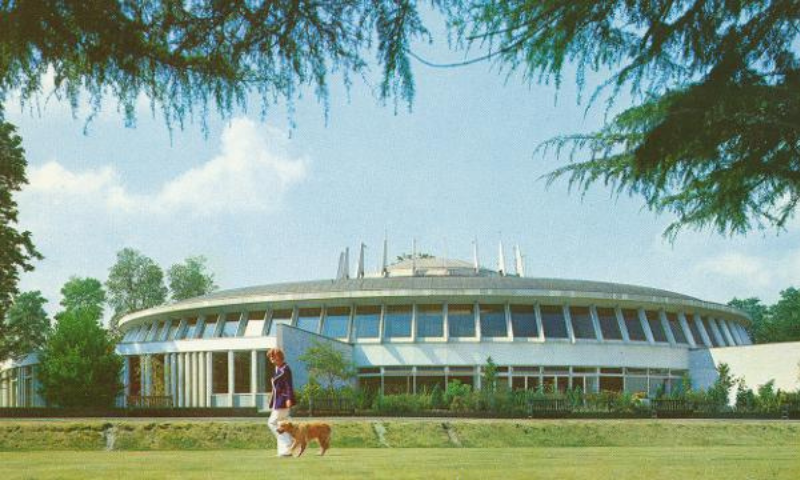 Credit: visitlondon.com
Located in the village of Ewell, the Bourne Hill Museum is home to exhibits charting the interesting past of Ewell and Epsom. Immerse yourself in local history spanning prehistoric times, all the way up to modern day. You can visit the museum from Monday to Saturday, 9am-5pm.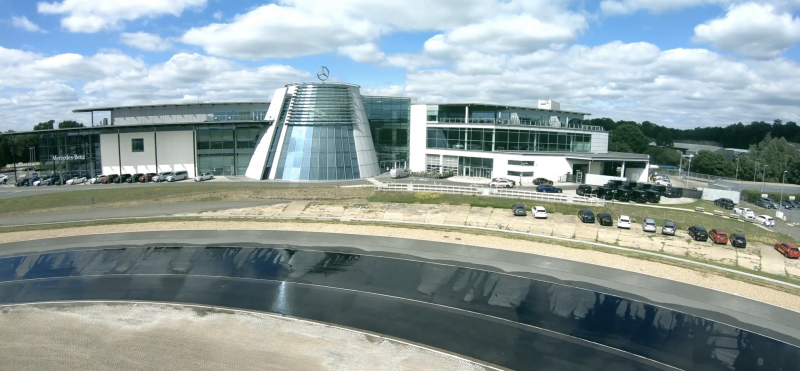 Credit: mercedes-benzworld.co.uk
Reachable by car, bus and train - Mercedes Benz World is accessible and enjoyable for all the family! They're open from Thursday to Sunday, 11am-5pm every week. Whether you're a petrol head or not, you're bound to enjoy exploring the three floors of wall-to-wall displays and attractions. Head to the website to plan your free trip now!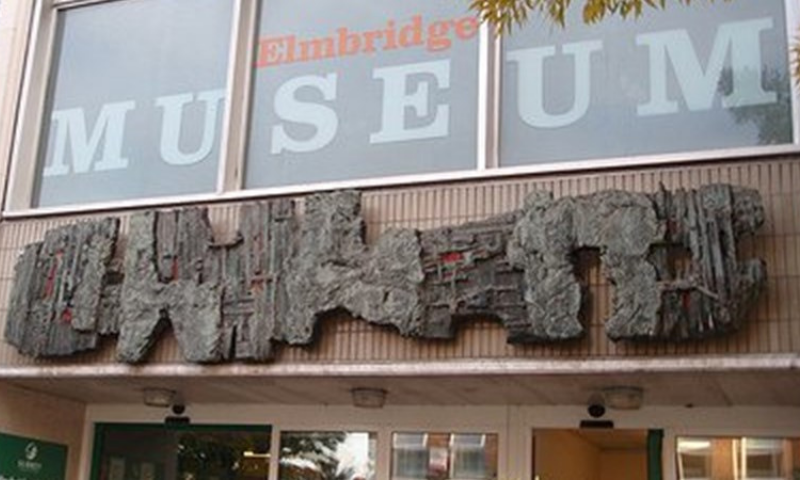 Credit: museu.ms
Elmbridge Museum has been around since 1909 - back then it was called the Museum for Weybridge, becoming the Elmbridge Museum in 1974. It's known as an outreach museum, with a mission to engage the people in the local history through fascinating exhibits. Take a look at the website to find out what kind of collections they currently have on display, and be sure to check opening times before visiting.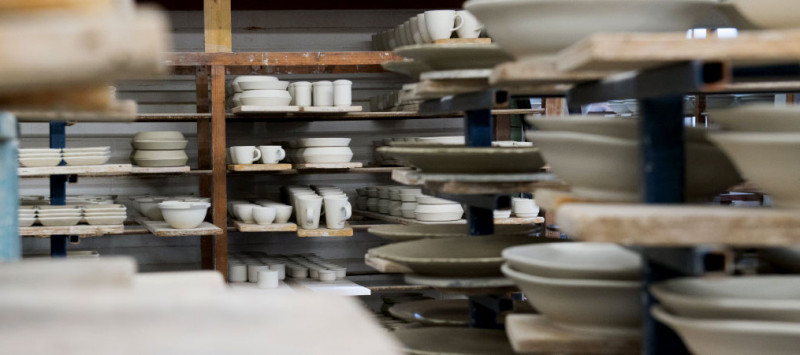 Credit: grayshottpottery.com
This place has been around since 1956, and has always been associated with the arts. This fabulous pottery produces ceramics for gifts, exclusives for art galleries and even bespoke ceramics for celebrity chefs! You can learn about all things pottery with their free 'Journey of the Clay' tour. You'll get to see the working pottery in action while learning about the process of making ceramics. Head to the website, and give them a call on 01428 604 404 to book your slot.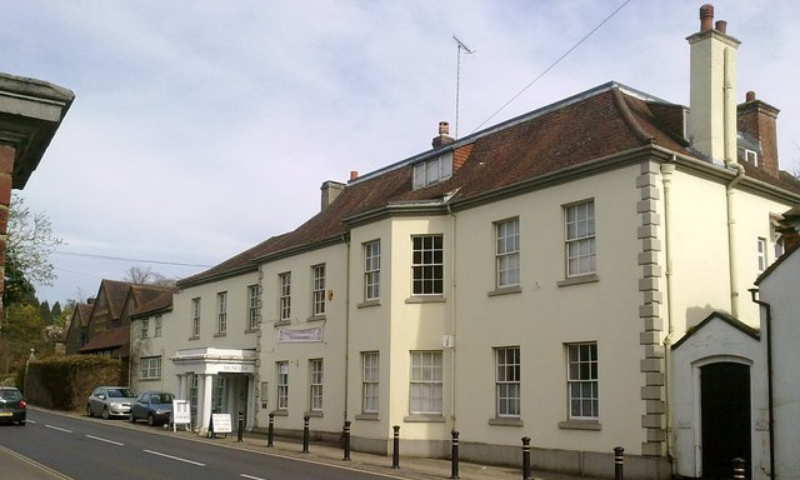 Credit: David960, via geograph.org.uk
Haslemere Educational Museum has been teaching and inspiring minds since 1888! Inside you'll find amazing exhibits on Geology, Natural history, Human history (including a real Ancient Egyptian mummy) and so much more. The museum is open from Tuesday to Thursday, 11am-4pm.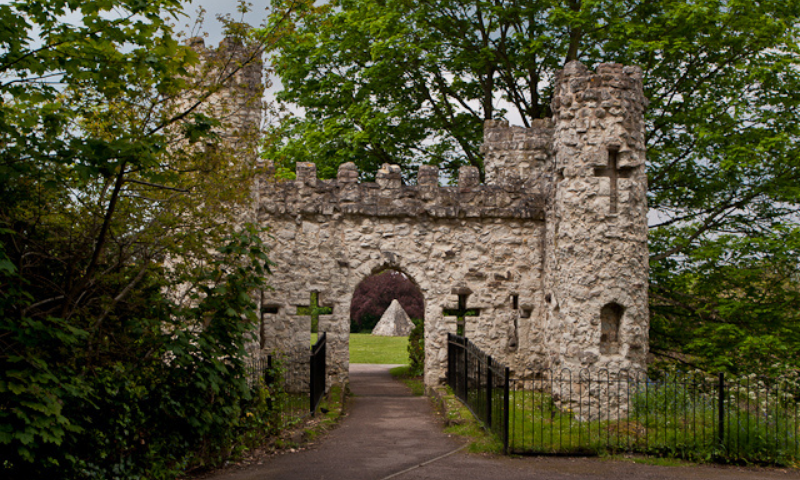 Credit: Ian Capper, via geograph.co.uk
This beautiful castle ruin can be found in the town of Reigate. The ruins themselves date back to around 1088, but a mock medieval gateway was built over the ruins in 1777. You can visit the gateaway, as well as the Castle Tunnel and the Barons' Cave which is the only original feature of the castle. The cave itself is not free to enter, so you'll need to visit the website and contact the tour guides to find out prices.
With any luck, this blog post has left you feeling inspired by all the amazing free days out in Surrey, just waiting to be discovered! You don't need to spend a fortune to enjoy a day out with friends and/or family - just an interesting location and perhaps a spot of good weather. Don't forget to check out the rest of our free days out.
Happy travels! Let us know if there are any free locations we've missed.
Alice xx