Fill your stockings for FREE (how to save money this Christmas)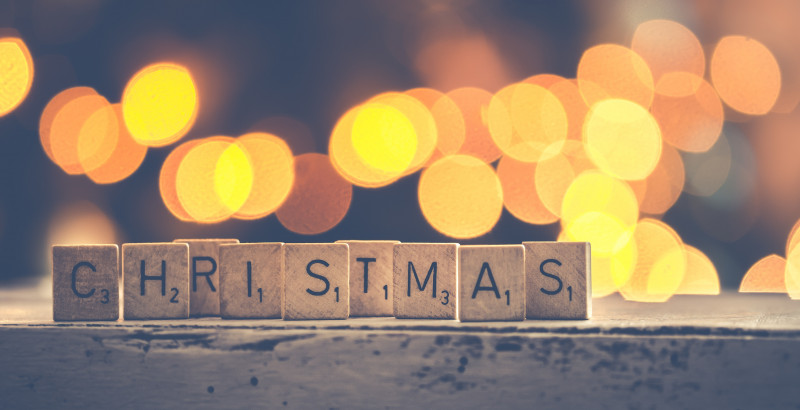 Editor's note: this blog post is updated every year with fresh freebies in the run-up to Christmas - check back then!
Christmas is a magical time, but all the extra expenses can really hit hard. Presents, decorations, food, drink, parties... the list goes on.
To some, stockings might seem an unnecessary addition. According to Barclaycard and Netmums, it's estimated that the average Christmas stocking costs a huge £71.
But can the excited feeling of Santa visiting on Christmas morning really be beaten? Stockings are a festive favourite and shouldn't be a cause for concern this Christmas time. Play your freebie cards right and you'll find yourself filling up your stockings at zero cost.
Sign up now for the Magic Freebies Newsletter and Telegram Alerts for all our latest freebie finds.
Top tip: collect freebies throughout the year and use as fabulous stocking fillers.
This blog post is ongoing and we'll be adding more freebies as the big day approaches. Please help us out by letting us know if any of these freebies have expired (or if you spot any ones we've missed!)
Bulk out your stockings with freebies!
First off, click now to find out how you can nab a free Malteser Reindeer, and Filippo Berio are giving away over 5,000 freebies - click to win anything from Beeswax Wraps to cookbooks to oil & vinegar sets. These are perfect for the foodie in your life!
Get claiming a free £5 kikki.K Voucher just by signing up for their newsletter. This voucher has no minimum spend and so can be used as whole payment, or contributing to something larger. kikki.K stock all sorts of lovely stationery, homeware and gifts perfect for stocking fillers.
Take the Nikwax web-quiz and get a free sample to look after fleece clothes in wet, wintery weather. Last year we got a polar proof wash!
Pick up a promo pack of Coco Pops, Rice Krispies or Cornflakes to enter to win an Elf on the Shelf Kit. This would make a fun festive decoration for the little (and big!) ones.
Give the gift of kindness this Christmas with a free Pack of Promise Cards. Each pack contains 10 cards and can be used to offer festive promises or to help stick to New Years Resolutions.
Free food for your stockings
Food freebies make perfect stocking fillers - keep an eye on the Free Food & Drink page for all the latest and greatest. The hardest part? Holding off eating them until Christmas.
Apply for these tasty treats now:
Here's a chocolatey treat we got last year - the perfect stocking filler for any foodie!
Get free food from cashback apps:
Shopmium and CheckoutSmart are really useful apps to keep an eye on as Christmas approaches. They're both regularly updated with new freebies and offers, which can be saved and kept for stocking fillers.
If you're new to Shopmium, sign up now using our promotional link to get a free Jar of Nutella. As well as lots of other great offers and discounts!
Claim food freebies from online orders:
Are you more of an online shopper than a supermarket sweeper? You're in luck when it comes to food freebies.
Sainsbury's and Tesco often have freebies available, just add to your basket, enter the coupon code and the cost will be deducted from your basket.
Free tea samples to fill up your stockings:
Does anything beat a good cup of tea? We don't think so. Fill your boots (and mugs) with free tea samples, that double as great stocking fillers.
Fill your stockings with free makeup & beauty products
Makeup and beauty products make fabulous stocking fillers, as well as being great ways to try out new products. Check out the Free Health & Beauty Section for the most up to date beauty freebies.
Top tip: beauty freebies tend to be extremely popular and therefore expire quickly. Sign up for Magic Freebies WhatsApp Alerts for all the best short-term freebies.
Get your hands on these free beauty products today:
Plus, make sure you're signed up for the Debenhams Beauty Club. They release a new beauty freebie every month (sometimes more frequently) and make lovely stocking gifts:
These are just some of the beauty freebies we've received from the Debenhams Beauty Club over the past year. Join now, save yours up and you'll have yourself some fab stocking fillers.
November's beauty freebie is a Chanel lipstick. Get yours now before they run out! We'll be picking ours up soon - we hope it's as fab as the Guerlain day cream and Genifique moisturiser: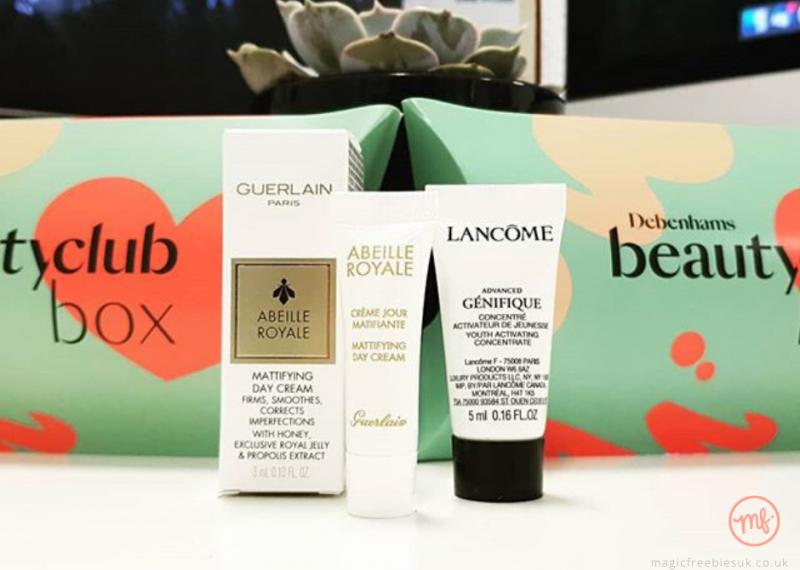 Stocking freebies for the little ones
There are plenty of great kids freebies to fill up the little one's stockings this year:
Plus, for an extra special festive surprise, treat your little one to a Free Letter from Santa. A letter from the big guy himself will be something they'll treasure for years to come.
Top tip: the last posting date for these are normally early December (to ensure the elves get Santa's letter out in time!), so make sure you apply for yours ASAP.
Get stocking freebies for your furry friends
Who says your pup or cat should be left out of the fun this Christmas? It's so easy to fill up a stocking with pet freebies:
Fill up stockings with birthday freebies
Are you (un)lucky enough to have a birthday in November/December?
Instead of feeling glum about the doubling up of presents, think about all the extra opportunities you have for stocking fillers...
...not by regifting! But by making use of your birthday freebies and popping them in stockings.
Get claiming a Free Pair of Socks from Hobbs, which will make a lovely stocking addition.
In previous years we've managed to pick up a Hobbs candle too - so whatever takes your fancy!
You can also score yourself a birthday £5 voucher at these great stores by joining their loyalty/reward scheme:
All with no minimum spend. With £5 being the perfect stocking filler amount, these reward programmes are well worth signing up for.
Want even more? Check out our ultimate guide to birthday freebies for the lot.
We'll keep updating this blog post in the run-up to Christmas, so keep an eye on here for all the latest free stocking fillers.