Want to earn some extra cash whilst you go about your day to day life? Read our guide to Mystery Shopping!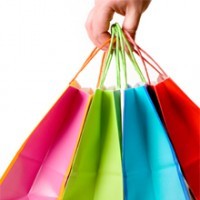 First things first - remember that there will be Mystery Shopping scams around the web so always steer clear if they are looking for you to give them money. Check out reviews and research the company that you may wish to work for first in order to ensure that the company is genuine. Happy shopping!
What is a Mystery Shopper?
A mystery shopper helps companies to identify how their staff perform, as to whether they are following customer service expectations, or where areas in staff training needs to be focused. The upkeep of in-store presentation and branches can be reported by mystery shoppers and a general insight into how different branches are run.
Mystery shopping is a great way to earn some extra cash whilst getting paid for what you already enjoy doing, such as eating in pubs and restaurants. You will also be helping to improve customer service in retail outlets and more.
Why do companies need Mystery Shoppers?
Customers are being increasingly selective as to where thy spend their money due to the current UK economy. Businesses now need to focus on their customer service to ensure that customers keep coming back and also helping to attract new customers.
What do Mystery Shoppers do?
A wide range of work is available for mystery shoppers, from buying a particular product or eating in a restaurant. If you are an expert in a particular industry field for example, you can be used to monitor the skills of a particular department.
Mystery shoppers could be asked to behave in a certain way, or purchase items from car dealerships, banks, fast food chains or health care facilities. They could find themselves on a flight to another country and be asked to comment on the service given by the air staff.
It is important to always be mentally noting down your experience as a mystery shopper, as the information you provide will help companies understand how their branches are running.
How much do Mystery Shoppers get paid?
The amount of work varies with mystery shopping, as does pay. Depending on what you are doing, you could be paid anywhere between £20 and £100 a day, from having a pizza delivered or staying in a brand new hotel. You could even be testing a product that you've bought from a supermarket and taking it home to test!
Sounds Great - I want to be a Mystery Shopper!
Often you will have to register online to become a mystery shopper. Here are a list of places to take a look at:
Old Enough To Drink is a great mystery shopping opportunity if you're between 18-20 years old.You can get paid to shop, drink and eat in areas that are close and keep what you buy!
Retail Eyes offer a wide variety of assignments which range from going to the pub for a drink to staying in hotels and travelling on airplanes.
Gapbuster has organised over 4.8 million Mystery Shops for some of the world's largest brands. They also are operating in over 50 countries worldwide so you are likely to find them operating in your area.
NationalShoppingService With over 37 years of international mystery shopping/ secret shopping experience the National Shopping Service has the knowledge to make sure you'll to be treated well.