Look great whilst spending less
If you like to keep in fashion then you know it can be a very costly affair! Fear not, here at MagicFreebiesUK we've come up with some fantastic ways to help you save and make money on that perfect outfit.
So you want designer goods...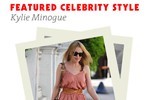 ...but you can't afford them? Well why not check out Empora.com? They have a great site where you can find an item of designer clothing you love and then they will show you cheaper versions in the same style. The site is very easy to use and you can select price groups for your own personal allowances.
---
Sales...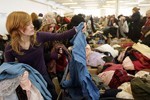 There are plenty of fashion websites with clubs where you have to register. Often membership is free and you'll find up to 80% off your favourite designer clothes, make-up, shoes and homeware products. Koodos.com - Stylish brands, smart prices, Brandalley.co.uk - Save up to 80% at Brand Alley, Secretsales.com - Save up to 80% off exclusive brands.
---
Sample Sales...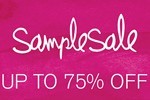 Sample sales are a fantastic way to pick up some bargains. Designer Sales UK - holds five fashion sales a year selling menswear, womenswear, childrenswear and accessories. You can subscribe to their newsletter or follow them on twitter to keep up to date.
Sample Sales London - aims to give you the latest insider tips on all the hottest sample sales in London. You can sign up to their free weekly newsletter to make sure you don't miss out on a great sale! You could be getting a fantastic deal on designer wedding dresses, tops from French Connection or accessories from Monsoon Accessorize.
The Addordable Vintage Fair - is a great way to pick up quality vintage clothing, accessories and homewares. This website gives you all the details you need to know andthe tour runs throughout the country.
---
Outlet Stores and Villages...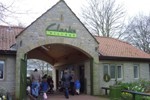 Outlet Stores, shopping villages, factory shops, factory outlets are all geared towards bringing you designer products and discount prices. You can find as much as up to 70% off the retail price of some products, you just need to know where to go. Here are just are just a few of the designer outlet places around the country.
Clarks Village - in Somerset you can find a delightful little shopping village has plenty of great brands available such as Adidas, Cadbury, Calvin Klein and more.
Bicester Village Outlet Shopping - head to Oxfordshire where you can get up to 60% reductions in over 120 luxury outlet boutiques such as Luella, Ted Baker and Vivienne Westwood.
Swindon Designer Outlet - just 25 minutes drive from Portsmouth, they have many brands to choose from such as Hobbs, Jaegar, Aquascutum and lots more.
Whitely Village - you can get up to 60% off famous named brands such as DSL, Camille Lingerie and Madhouse.
Cheshire Oaks Designer Outlet - take a trip to Chester where you will find an incredible 145 stores all offering the labels you love permanently reduced by up to 60%.
---
Charity Shops...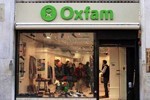 There are plenty of great items to be found in charity shops, you might just have to do a bit of digging around. Don't forget to look out for winter jackets - you might find yourself a beautiful jacket without having to pay crazy prices. Then all you have to do is dry clean it and it will be as good as new!
---
Hold A Swap Party...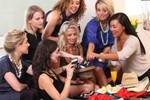 If you've got clothes that you want to get rid of then why not hold a Swap Party? It's a great way to clear out all the clothes you have never worn, don't fit or you simply dislike.
Invite all your friends - get plenty of people, the more people - the more clothes! Remember to give everyone plenty of notice so they can tell all of their friends, you will also get a variety of different shapes, styles and sizes this way.
Food and drink- ask if people can bring a dish and some drink, this way it won't end up costing you the earth to host the event!
Have a great time - and be prepared to find yourself falling in love with a great new piece of clothing!
---
Think Before You Throw...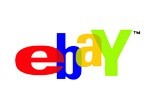 In the UK 1 million tonnes of textiles are thrown away every year. That's rather a lot! So, when you do a big sort out of all the clothes in your house. Why not hold a swap party as mentioned before, or why not try and make a new item of clothing from what you've got. Finally why not sell them on ebay.co.uk there are pleanty of free listing days so what are you waiting for.