"The arrival of a newborn can be an expensive time."
Have no fear! We are always interested in finding out ways to save you money, so we thought we'd put together some tips to show you how you can save some extra cash that will definitely be needed during this exciting time. Don't forget to check with your family to see if there are any spare clothes, books or toys to be had. Or you could even arrange a swapping day with other parents!
Maternity grant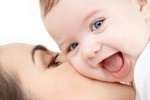 The Sure Start Maternity Grant pays up to £500 for those who qualify for income-related benefits or tax credits. The money does not have to paid back and allows you buy items needed for your baby. Visit your local social security office from eleven weeks before the baby is due to three months after the birth.
---
Child trust fund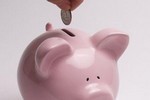 A £250 voucher is given by the government for all babies born after September 2002, with an additional £250 provided for families on a low income. £250 is given again when a child turns seven years old and up to £1,200 can be added to the fund each year by friends and family. This will allow the money to be given to your child when he or she turns eighteen.
---
Homemade baby food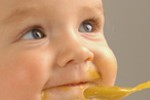 Save money on food for your baby by making your own at home. You then also have complete control over what your child eats and can be safe in the knowledge that their food is free of additives. There are plenty of recipes available online at the Wholesome Baby Food website.
---
Nappy offers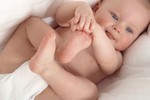 Often there are nappy offers to be found in the supermarkets and in Boots. Look around and consider buying in bulk to save more money. Why not look into buying reusable nappies which are great for the environment and will save you over £800 a baby. littlelambnappies.com to find out more.
---
Freeze leftovers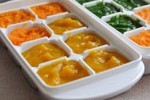 Pour leftover food into ice cube trays. This can then be defrosted at a later date and fed to your baby. Do not freeze food that contains chicken and do not refreeze the food once has been defrosted.
---
Become a toy tester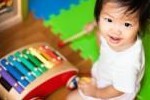 Look around and see if you and your child can become a toy tester for a toy company. Check out the Tomy Website for more details.
---
Don't buy items you don't need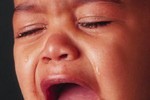 Although this may be obvious, sometimes sales people will tell you that you need items when you don't. Ask other parents what they use regularly, because changing tables, diaper stackers and multiple car seats (for example) may not be needed. Instead of purchasing a changing table you could buy a changing pad and use that for the first few months. It is also dangerous to use a changing table when your child grows older and starts moving around.
---
Find free stuff - Firstly, check out our Kids & Babies section for all latest freebies.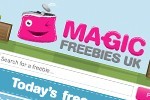 Visit FreeCycle and Gumtree to find free baby items that other parents do not need. Find anything from cribs to car seats from people in your local area. All you have to do is pick the items up and the rest is free! Remember to check the condition of the items before giving them to your baby. There may also be maternity clothes available for mothers with growing tummies!
---
Breastfeed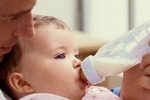 You can keep breastfeeding for as long as you want to. Breast milk is perfect for your baby and you don't have to prepare bottles, measure or sterilize bottles all night. It is easy to digest for the baby and provides him or her with all the nutrients it needs. You can save breast milk to use later if you store it in a fridge. Many women find the experience rewarding.
---
Shop for olive oil
You can use avocado oil or olive oil on your baby's skin. This will save you buying expensive lotions. You can massage your baby's skin before taking a bath and this helps especially if their skin is dry.