Fuel prices are rising - start saving now
The first thing you can do to save money on petrol is try and limit the amount you drive, especially if it works out that just one person uses the car all the time. Research local transport links and see if there are any rail or bus journey alternatives.
Start searching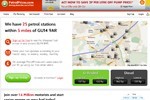 A top tip for hunting down the cheapest petrol in your area is to visit Petrolprices.com. This clever site asks you to enter in your whereabouts into the box and it calculates your nearest station and also the highest price in your area.
For example a quick search of the postcode SE1 has found 276 petrol stations within 10 miles. It has also found that the highest price for unleaded petrol is 95.9p and the lowest price in the area is 83.9p which is a total difference of 12p! All you have to do is open a free account and make savings straight away.
---
Remove excess weight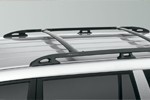 It is a good idea to get rid of all the excess weight that your car doesn't need. Perhaps you have a roof rack that is not used or heavy items you've forgotten in the boot. A 100kg load can reduce mileage by up to as much as five miles per gallon. If you don't tend to travel with other people you could even take out the back seats to save on petrol.
---
Be prepared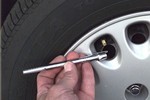 Check that your tires are pumped up to the correct level, this can add 2% to your bill if they are not right. Have a look around for the manual, or some cars even have this information on the tires themselves.
---
Get together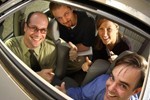 Talk to the people who you work with and see if there is a chance to car pool. This is a great way to save money and get a rest from driving. You might even make a new friend or two!
---
Know your facts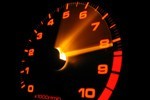 Driving at 55-65 miles per hour will reduce your cost in petrol. This speed is the most fuel efficient for driving. Avoiding both sharp turns and unnecessary accelerating could even save as much as 30% off your petrol bill.
---
Be loyal (to many)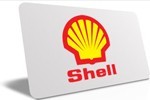 Grabbing yourself a loyalty card is a good way to gain points on your card and money in your pocket. Some loyalty cards will offer you cash back and some supermarkets have food vouchers if you spend at their petrol stations.
---
Consider your options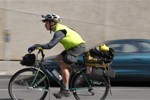 Perhaps there may be different routes available for you to get from A to B. Check out all possible bus, train, cycling and walking options. This website Transportdirect.info can help you plan a journey using public transport and will calculate the time it takes as well.
---
Switch to LPG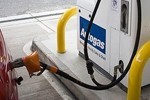 Convert your car by taking it to a professional who can install a second furl system with its own tank. You need to inform the DVLA and your insurer that the change has taken place, but this small amount of effort will result in your petrol bill being slashed in half. Find out where your nearest LPG fuel is by using Petrolprices.com.
---
Sweat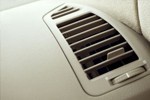 In the summer, try not having the air conditioning on all the time and you can save more money. Even turning your music down will save more cash, if you're willing to go that far!
---
Pump in the cold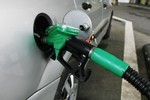 If you pump in the petrol in the early hours of the morning you will get a litre which is exactly a litre, this is because when it is warm, the gas expands and you actually get less than you should do. Also the slower you fill the petrol up the more you get. Another way to save more cash is to not fill the tank up as high, as then you are paying for petrol to carry around extra petrol.