Breakfast, lunch, dinner, repeat. It all adds up.
We've put together some top tips on how to save money when shopping for food. We know that lots of people might enjoy cooking. Don't be scared of following recipes or creating a meal that might not turn out great. Like everything, it takes practice, so start with some easy recipes and it won't be long before you're trying your hand at something harder. Good luck folks!
Be prepared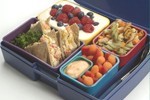 Be the envy of all your workmates as you stroll in with the greatest lunch that you made at home. Buy a useful two tiered lunchbox with compartments for your salad, sandwiches, pasta and pudding.
---
Variety is the spice of life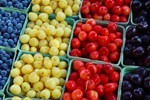 Stop using recipe books and get experimenting. Use all the leftover food in the fridge and in the cupboards before shopping and you could get away with not doing a food shop at all. (You may even find out that you are an amazing chef!).
---
Carry your coffee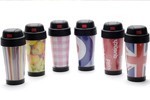 Don't go and spend all your spare coins in the coffee shop, buy yourself a coffee flask so it keeps warm all day. It's worth spending a bit of extra money on a good flask and think of all the cash you'll be saving in the long run.
---
Make a shopping list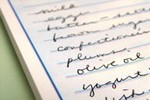 A shopping list will make sure you get everything you need and don't buy anything you don't need. Sounds simple, but stay strong whilst you go past all those chocolates! Making a list will also able you to prepare for meals well in advance and can also help you concentrate on healthier options as you have more time to think about the ingredients you use.
---
Don't buy pre-packaged meals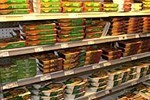 You are spending unnecessary money when you buy packaged meals. With a bit of extra work you can easily make a meal for your whole family. Avoid purchasing packets of pre-cut vegetables and pre-cut meat as these will also be more expensive. Simply cut vegetables and meat yourself and you will also have the satisfaction of seeing your hard work being appreciated by your hungry family. Then you can make them do the washing up!
---
Shop online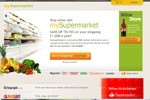 Use the internet to shop and you won't find yourself being attracted to offers you don't need. Often your food shop will be cheaper and if the supermarket you usually visit is far away, you are saving on petrol too. Why not visit MySupermarket to see where you can save.
---
Use leftovers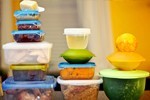 Sometimes a meal can taste even better the next day, try frying up some leftover pasta with a bit of garlic and pepper and salt to make a nice lunch. If you have just eaten a lovely Sunday roast, try making some chicken stock from the carcass to use in soups and gravy.
---
Grow your own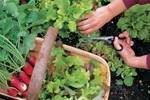 If you have a porch or balcony that gets some light from the sun you can grow your own vegetables and fruit. Small potatoes, cucumbers, tomatoes, beans and many more can be grown in a small space. It simply takes a quick visit to the library or a look at the internet to find out how to do it. You can also grow some herbs inside your house or flat which will make a lovely addition to your meals. There is a scheme which you can join if you don't have enough space to grow your own food and also offer some land if you do have enough space. You can find this at Landshare.net.
---
Eat out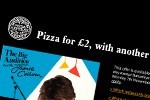 If you still want to treat yourself and eat out there are great discounts available online. Register yourself at Top Table and you can eat at many places for half the price as you normally would. If you write a review of the restaurant you have visited you earn extra points and the more points mean that you can even get a free meal if you build up enough. Please see our Restaurant Vouchers page for more details on how to save money on restaurants.
---
Shop later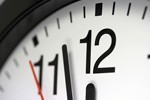 If you visit the supermarket or butchers later in the day they tend to mark down some of their stock. You can freeze these items and put them in your fridge for a later date. Often bread, luncheon meats and fish that which been in the special counters are available later in the day at a lower price.