Get supermarket savvy...
We've put together some helpful tips to show you how you can save some extra cash when doing your weekly shop.
Don't forget - it's always a good idea to re-use plastic bags when going shopping. Often supermarkets sell their own 'long-life' bags especially designed to last and even have specially designed bags for a particular product, such as wine bottles. In taking your own bags to the supermarket you are helping to save the environment as well!
Get online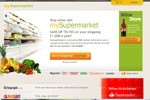 If you have a shopping list that you tend to stick to every week, why not check where the cheapest products are? You can save money by using a Price Comparison site, such as TrolleyDolly. They will be able to compare the best prices across all the supermarkets and find you the best deal around. Another clever comparison site is MySupermarket. This website even suggests healthy options to your food choices and you can order through from the comfort of your home. You just have to decide when you are in to unpack it all!
---
Eat first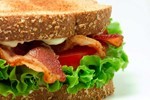 If you go to a supermarket feeling hungry you end up spending a lot more money that you planned to. The smell of baking bread may be too tempting, and you could find yourself reaching for an extra loaf or two. To save the pounds and your tummy, it could be advisable to eat a meal, small snack, or if you're too busy a couple of glasses of water will do.
---
Write a list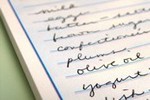 If you have time it might be a good idea to write yourself a list. This list could either detail meals that you plan to cook, or even every single item you need. The presence of this list and a pen to cross them out will stop you making impulse purchases. If you visit the same supermarket each week, it is a great idea to list out all the items by the floor layout. This will make your shopping time faster, and again prevent you from buying unnecessary items.
---
Keep your coupons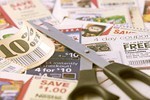 If you see a coupon in your local newspaper or find a deal online don't forget to cut or print it out. You could save yourself some money on anything and even try new brands who are trying to promote their products.
---
Visit once a week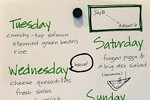 This is a great option for busy mums and dads who don't have much time to shop. Planning the meals for the whole week means less money is spent and less time is spent shopping as well as saving on petrol. Also you won't waste as much food as everything you have purchased at the beginning of the week is necessary for the meals you have planned.
---
Look up and down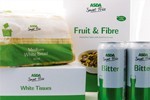 If you stare straight in front of you at the supermarket you will most probably see the items that are the most expensive. For example 'extra extravagant plum tomatoes' may be on the middle shelf and the bottom shelf holds the stores own brand of plum tomatoes. Check the surrounding shelves and the different brands on offer.
---
Look straight ahead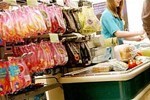 At the checkout you may know there are lots of sweets and toys to attract kids. You might also notice that there are also magazines, mints and chocolates that you could easily be tempted by. Train yourself to look ahead and why not distract your kids when you get to the checkout to reduce.
---
Be rewarded
Grab yourself a reward card and rack up some points. Normally the cashier will ask you if you have one which definitely helps you to pick them up. Sometimes there may even be a prize draw scheme which you can enter, and points really will mean prizes!
---
Rummage through the reductions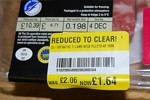 There will be items such as meat, bread and cakes that can be picked up from the reduced items. Search through all these and more and stick them in the freezer, they can be used at a later date or as a treat the same day.
---
Research your food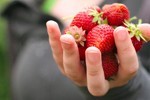 If you have a look at the internet you can find out what cuts of meat are the cheapest, and this can make a huge difference to your shopping bill. A lot of television chefs at the moment are promoting cheap cuts of meat such as mutton, and this is all available for you to look at online. Also take a look at what items of food are in season, as they will be slightly cheaper because of the amount available.
---
Don't always shop at the supermarket!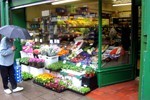 If you are looking to buy fruit and vegetables, consider heading to the market or farmer's markets if possible. This means you are eating local food, and cutting out the middlemen. Also buy in bulk to save money, like a large sack of potatoes and a large sack of rice which you can find from your local Asian grocer.