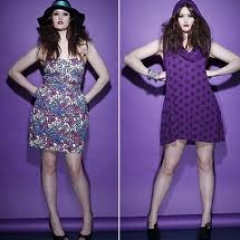 Good morning everyone and how was your weekend? Today's blog post is for ladies only I'm afraid, and more specifically for those who wear plus size clothing, sizes 14 to 32. Evans has a great sale on and you should definitely check it out!
At the moment you can take advantage of...
Sale, Many Items £10 - get saving on tops, dresss, knitwear, heans, swimwear and more. Stock up your wardrobe everybody!
Last Chance To Buy - get these items before they are gone - plus you also get 10% off at the moment, so it's worth a look.
Special Offers - you can get special discounts on knickers, trousers and more in this section.
They are also offering a 20% off online exclusive holiday shop so pick up all you need for that holiday now!
Check out the items (pictured from left to right above),
Happy shopping and don't forget we have a great competition running at the moment - you can Win an Urban Decay Goody Bag in our current competition. Good luck!
Colleen x