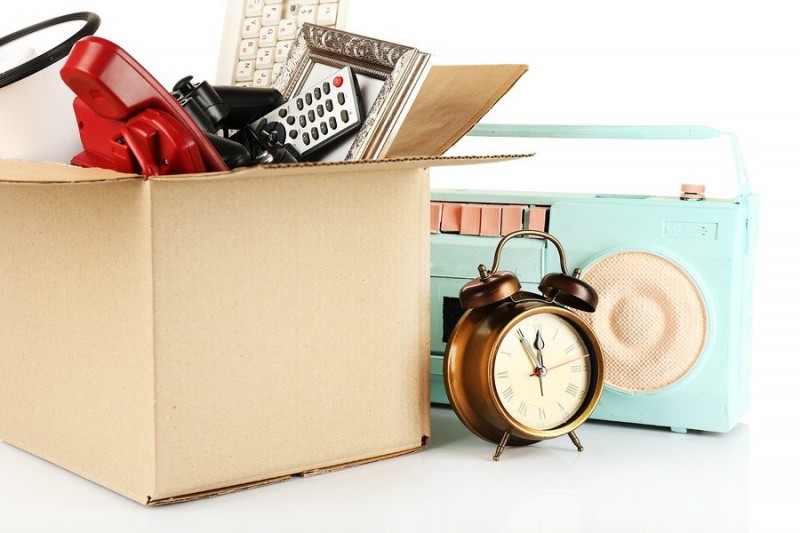 Tis the season to spring clean and as someone who has recently relocated, I still can't believe how much clutter my partner and I had dragged across the country with us.
On the bright side, when we did finally purge our new apartment, we realised we were sat on £165.
Want to know how we did it?
Recycle electronics, mobile phones, and DVDs- £60
We've all seen the adverts; Music Magpie, Mazuma Mobile, Tesco Mobile, the list goes on. They're all waiting for your recycled phones and gadgets and although our Nokia's seemed cool in the noughties, it was time to part ways and recycle. A clunky ASUS laptop with a missing keyboard and a bunch of old DVDs were also on the list to go.
My tip: Have a look around your home to find unwanted technology gathering dust in the back of drawers and trade it in to earn some extra pennies.
Get vouchers with H&M £5 'Long Live Fashion' Campaign - £25
H&M has a great scheme where you can recycle clothes and they will give you a £5 voucher per bag to redeem when you spend £25 or more in store. By ditching our unwanted threads (they don't even have to be H&M's!) we visited the store five times in total, receiving £25 in vouchers.
My tip: If you have any clothes that you're struggling to part ways with just think, have you worn it in the last year and if not, it might be worth trading in to contribute towards your shiny new spring wardrobe.
Cash in on unexpected antiques - £40
We had bought a vintage camera for decoration in our previous house for a £1 at a car boot sale. As we felt it didn't really have a place in our new home, we googled the make and model and it was worth a lot more than we had anticipated. So we sold it to an antique dealer and made £40.
My tip: Always check what antiques are worth before throwing them away. Also, if you're going to a car boot sale, keep an eye open for any bargains. Just don't let the clutter pile back up and leave them to fester in your house.
Scan in your receipts with the Receipt Hog App- £5
Receipt Hog is a great example of why you shouldn't throw your receipts away straight away. You can earn points which then convert into money or vouchers. We haven't used it much yet but I had a few restaurant and supermarket receipts left over which we scanned in and earned up to £5.
My tip: I would still save recent receipts in a box until you're sure they are worthless. Older receipts (especially those beyond a year old) should be scanned into your computer if important and then shredded.
Sell unwanted gifts or items with original packaging – £30
We received a coffee machine as a present a couple of months ago that we discovered wouldn't fit anywhere in our kitchen. As a result, we listed it on eBay and sold it locally to save on postage fees and risk the item being lost when delivered. It's surprising what you can buy and sell online and what you have around your home that people want.
My tip: This isn't a get quick rich scheme and you most probably won't get back what you paid for it originally, but it will definitely earn you some pennies back. Also, sites like eBay have fees and invoice you for the month so just make sure you read T&Cs before listing.
So what are you waiting for? Start spring cleaning today and let me know how much money you made!
Need some help on where to start? Check out our Quick De-cluttering Tips.
Collette xx