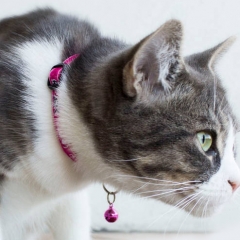 Calling all cat owners - get a free cat collar!
Monster Pet Supplies are having their very own Freebie Friday and are giving away free Rogz Cat Collars.
There are limited supplies so make sure you head over to their site NOW and get this freebie.
These Rogz Reflective Cat Collars are designed to keep them safe and seen in the dark.
Get your free Rogz Cat Collar today.
Anushka x
P.S. For more cat freebies, don't forget to check out our Pet Freebies