Want to save money on your beauty regime?
Ditch the expensive beauty products and get raiding the kitchen cupboard! Olive oil has been used as a natural beauty-boosting treatment for centuries.Loaded with vitamins and antioxidants, olive oil can make a great top-to-toe moisturiser. Use extra virgin olive oil, which is less processed, for healthy skin and hair.
Here are our top five olive oil beauty treatments…
Hair conditioner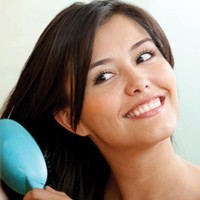 The benefits of olive oil to your hair is endless - from banishing dandruff and soothing a dry scalp to sealing split ends and smoothing out frizz.
Massage 2 teaspoons into dry hair, comb through and gently tie into a bun.
Wear a plastic bathing cap and take a hot shower or bath. The steam will help the olive oil penetrate deep into your scalp and locks.
Leave for 10-30 minutes then shampoo out.
Save money on expensive hair masks and do this once a week for free hair treatments. You'll have naturally glossy, healthy hair in no time!
---
Hand treatment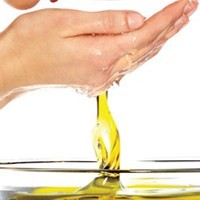 For baby-soft skin, massage a few drops of olive oil onto your hands and wear cotton gloves overnight.
Olive oil is enriched with Omega-6 and Omega-3 which have skin smoothing properties so when you wake up your dry, cracked hands will feel not only soft but soothed too.
If you suffer from dry knees and elbows then rubbing olive oil into these problem areas can replenish skin with essential moisture.
---
Bath soak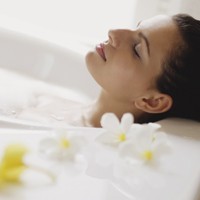 Nourish skin by pouring half a cup of olive oil into your bath and mix with your favourite essential oils to create a comforting bath time.
Olive oil is packed with Vitamin E, a powerful anti-oxidant that protects skin against aging. When you dry off you'll be left with skin so soft and smooth you won't even need to moisturise.
It's most powerful in its natural form rather than mixed with other ingredients found in beauty products – so olive oil is the best and cheapest way to get your dose of Vitamin E!
---
Cuticle oil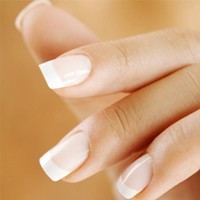 Not many of us can afford to splash out on all those expensive beauty extras like cuticle oil but olive oil can do the same job.
Strengthen nails and soften cuticles by soaking your nails in a small cup of warm olive oil for 30 minutes.
Rinse off and gently rub your cuticles with a tip of a towel.
If you have dry, ragged looking nails then this is a great quick-fix for groomed looking nails.
---
Skin cleanser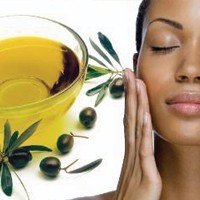 Suitable for most skin types, it helps create a smooth complexion.
Massage a few drops onto your face, run a wash cloth under hot water and place onto skin. The heat will work with the oil to nourish deep down.
Remove oil with the cloth and rinse with cool water.
The Vitamin E found in olive oil can help smooth out fine wrinkles just as well as some anti-wrinkle creams – give it a try!