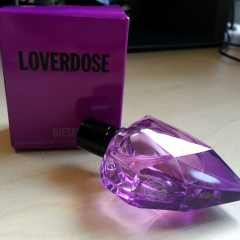 It's always exciting when postie delivers a great freebie...
This morning postie delivered our free sample of Diesel Loverdose Eau de Parfum and we are impressed. The 7ml sample is a cute, mini-sized version of the original bottle!
It's a fabulous fruity scent (although not to everyone's liking at Magic HQ!) - think warm winter berries. If you can bare to be parted with it, it'll make a great stocking filler.
Have you received yours?
For more free perfume samples check out our Health and Beauty section.
Anushka x