We show you how you can have fun with the family without it costing a lot. Remember there's plenty of fun to be had in the home as well as taking them out. Entertain them with a film and some microwaved popcorn, or teach them to make fairy cakes! There's also plenty of fun to be had in the garden if the weather is good. Organise a small version of a sports day, it will keep them active as well as keeping them busy for a few hours!
Get a railcard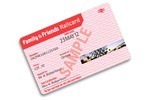 A Family and Friends Railcard will save you plenty of money while you travel around Britain. The card costs £28 and you can save 1/3 off adult fares
and 60% of rail fares for your children. You can also pay for a three year card for sixty five pounds. The only restriction on the card is that you can't use it during rush hour.
---
Get into sport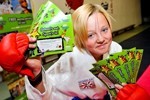 Get your kids into playing sports and getting fit during the school holidays. Asda Sporting Chance for further details about how to book the sessions and pick up the vouchers. It can keep your kids active this summer, rather than them sitting in front of the television all the time!
---
Visit the capital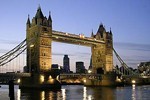 If you're not too far away then maybe you should give the big city a visit. Children who are under the age of eleven can travel on the tube, the DLR and the Overground for free. Many museums such as the National History Museum and the Science Museum are free to enter. The National History Museum even offers a free explorer backpack for kids less than seven years of age. Find out more by looking at Visit London & South East.
---
Have fun on the farm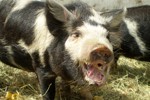 Taking your kids to a local farm (check this is possible first on the internet) is a cheap and educational way to spend a day. If you live in the capital you can go for free to Spitalfields Farm. There are many other farms around the country for your children to visit and you could even pack a picnic to save yourself more cash.
---
Look out for vouchers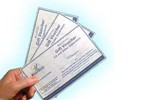 You can find plenty of great deals in newspapers and on the internet for your family to take full advantage of. If you have a Tesco Club Card you can use Club Card vouchers for Days Out Tokens which pays for some if not all of your day out. Visit Tesco Days Out for more details.
---
Look last minute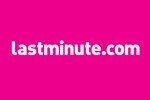 Visit lastminute.com to find great deals for a family day out. At the moment Alton Towers are giving away 2 days for the price of 2. You can also Warwick Castle for £2.45 and Chessington World of Adventures for half price.
---
Research your area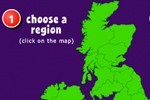 Check out Free & Cheap Days Out Out for an exciting day out for you and your family. You can also visit Family Day Out and find out places for you and your family to go to for free. On the website are 250 free days out and they also let you know upcoming events. If you sign up for free membership you will receive a Free Days Out Guide but for £6.99 a year you can receive discounts. A similar website to visit is Day Out With The Kids. Don't forget to look out for posters in your local shops and cafes which could have details of local events.
---
Watch the big screen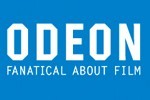 Find out if your local cinema offers cheap family screenings. The Odeon do a special screening every Saturday and Sunday and are offering a free adult ticket with every child ticket. Odeon Kids for more details.