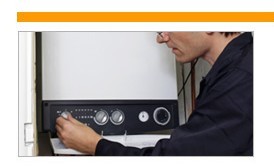 Did you know that Government-backed grants are available to cover the cost of having a new A-rated boiler installed in your home?
If you receive an income-related benefit and your boiler is over 5 years old, you could qualify to receive a free boiler.
According to the Energy Saving Trust, a new boiler costs in the region of £2,300 and can save you up to £300 a year on your heating and hot water bills.
To see if you qualify, visit freeheating.co.uk and fill in the form. An Energy Advisor will telephone you to check your details and arrange a free, no-obligation survey from a Gas Safe registered installer.
Your application will be processed more quickly if you know the make & model of your existing boiler and you have your current benefit award letter to hand.
EnergyLink Ltd. have a network of installers working across all of England, Scotland & Wales. In some areas, grants are only available until mid-December so don't leave it too late to apply.