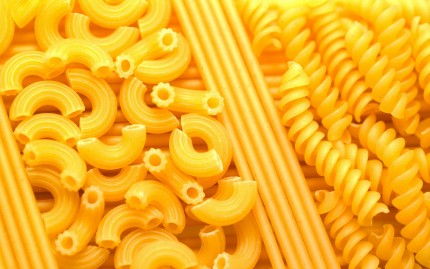 Do you always have leftover pasta? If you're like me and you always overestimate just how much pasta you need for one person, I've got some great ideas which will save you throwing the excess food away.
1. Pasta Salad
Chop up tomatoes, basil, ham, sweetcorn and you've got yourself a delicious pasta salad. Feel free to add any other vegetables you like and add a squeeze of lemon juice or your favourite dressing - hey presto, the perfect lunch to take to work.
2. Pasta Bake
Grab some cherry tomatoes, sliced mushrooms, peppers and your leftover pasta, mix it up and place it into an oven proof casserole dish. Make a sauce in a small saucepan out of 2 tablespoons of plain flour and a crushed stock cube, stir in some milk and whisk until smooth. Add 120 grams of cheese (or more if you like it cheesy) and pour it over your leftovers. Bake at a medium temperature for 20 minutes until it's golden on the top.
3. Pasta Breakfast
An easy and delicious breakfast - all you have to do is scramble it with a couple of eggs and some salt and pepper. Yum!
4. Spaghetti Frittata
Want a quick way of using up leftover spaghetti? Make yourself a Spaghetti Frittata! Check out this Good Food Recipe.
5. Fried Pasta
If you've never tried frying leftover pasta then you're missing out. You need garlic, Parmesan and lemon zest. Fry some garlic in a frying pan, chuck in your pasta and add Parmesan and lemon zest. Serve with some salad - it's delicious!
If you've got another way to use leftover pasta, please let me know in the comments below.