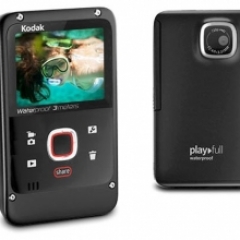 Freebie Finders!
We've got am exciting competition for you this week and, boy, are you in for a treat! You can enter to win a Kodak Waterproof Video Camera.
This nifty little gadget makes it easy to capture pictures and videos and share them on Facebook in just one click! It's also pocket-sized so you can carry it around - you won't miss a moment again!
With Christmas approaching it'll also make an ideal gift for someone special so make sure you enter to win this Kodak Video Camera.
Good luck!
Anushka x