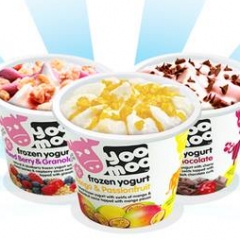 Yoomoo have 20,000 free coupons available...
Get 50p off a pot of delicious Yoomoo frozen yogurt - grab your free Yoomoo coupon now. The 170ml post have yummy swirls of sauce and toppings, even better, it's low fat - guilt free!
Here's what you have to do:
1. Like the Yoomoo Yogurt Facebook page
2. Fill out the easy form
3. Enjoy 50p off your frozen yogurt
I can't wait to try it out - it looks delicious, especially the 'chocolate heaven' and 'strawberry swirl' flavour!
Colleen xx

P.S. Love this? You'll love our Restaurant Vouchers page.