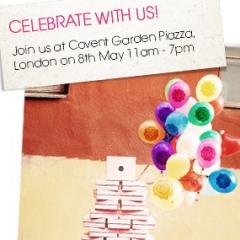 Afternoon Freebies Finders,
Do you work or live in London? If you're in the area head down to Covent Garden today before 7pm to get a free Glossybox with five free beauty products inside.
Glossybox are celebrating their second birthday so just pop down to the piazza and say hi (and maybe a friendly Happy Birthday!) to the girls from Glossybox and you'll receive this amazing freebie!
For more details see the Glossybox Facebook page.
Anushka x