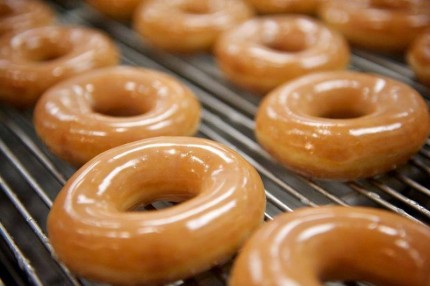 Want to get your mitts on a delicious free doughnut? Now you can!
I have to admit, I'm partial to a delicious treat at least once a week. So I was pretty happy to find on my daily freebie hunt, that when you become a friend of Krispy Kreme and you can get a free Original Glazed doughnut.
Not only do you get this yummy freebie but you will also be kept updated to all the latest offers and promotions. You might even get to know about a new feature doughnut before everyone else - leaving you with great notice to get your coat on and go to your local store.
It's easy to get your freebie and all this stuff, just become a Friend of Krispy Kreme today - you won't regret it!
Colleen x