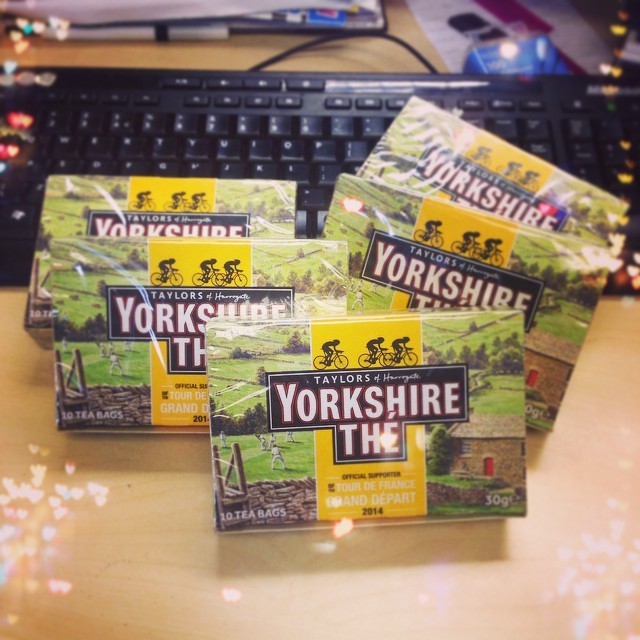 Postie dropped me off a lovely surprise today...
As a tea addict - sometimes as much as 1TPH* - I can run out of teabags pretty quickly.
Last month the kind folk at Yorkshire Tea were giving away a whopping 3,000 tea freebies which we listed on our site. Each lucky winner would receive a grand total of FIVE free boxes!
I was among the lucky winners and now I'm sitting happy clutching my boxes of Yorkshire Thé - they are special edition packs of Yorkshire Tea in celebration of Le Grand Départ in July.
Did you manage to bag this amazing freebie? I'm pretty excited to get stuck into them!
Now... I suppose it's my turn to get the kettle on...
Colleen xx

* 1TPH = 1 tea per hour