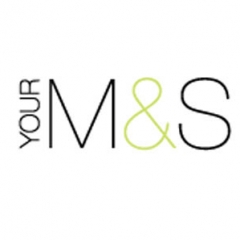 My favourite food deal is back so make sure you join me head straight to Marks and Spencers to get your hands on a delicious two course meal plus drinks for two, all for just £10...
Every time this offer comes around you'll find me gazing longingly at the delicious mains so make sure you beat me to it and get in there quick! The mains available at the moment include such delights as a The Cook Menu Davidstow Chicken, Ceaser Chicken, Haddock Rarebit Tart, Goats Cheese En Courte, Mushroom Risotto, Haddock Gratin and more.
The side dishes are delicious as usual and include Parmesan Potatoes (new), Petis Pois and Carrots, Garlic Mushrooms, Root Vegetable Gratin, Roasted Vegetable Cous Cous and plenty more.
If you've got a sweet tooth get ready to salivate at the Key Lime Pie Traybake, 2 Millionaires Shortbread, 2 Raspberry Pannacotta, Profiterole stack and more. Wash it all down with some beautiful Nero d'Avola, Cortese, Pinot Grigio, Piedmont Chardonnay and more.
There are lots of fabulous options to choose from in each section, so remember to check out the Marks and Spencers website and work out which is the right deal for you.
You could even write down a long list and feed a load of friends this evening, with so much great food to choose from it's sure to be a great night!
This offer ends Tuesday 4th October so make sure you take advantage soon.
Colleen x