The ultimate freebies: $260,000 Oscars gift bags
Take a look behind the scenes of the nominees' gift haul
The annual Academy Awards is a prestigious ceremony celebrating the achievements and accolades of Hollywood's elite. Award nominees hope to receive a golden 'Oscar' statuette, but that's not the only thing these A-listers will get their hands on!
The ultimate gift bag winners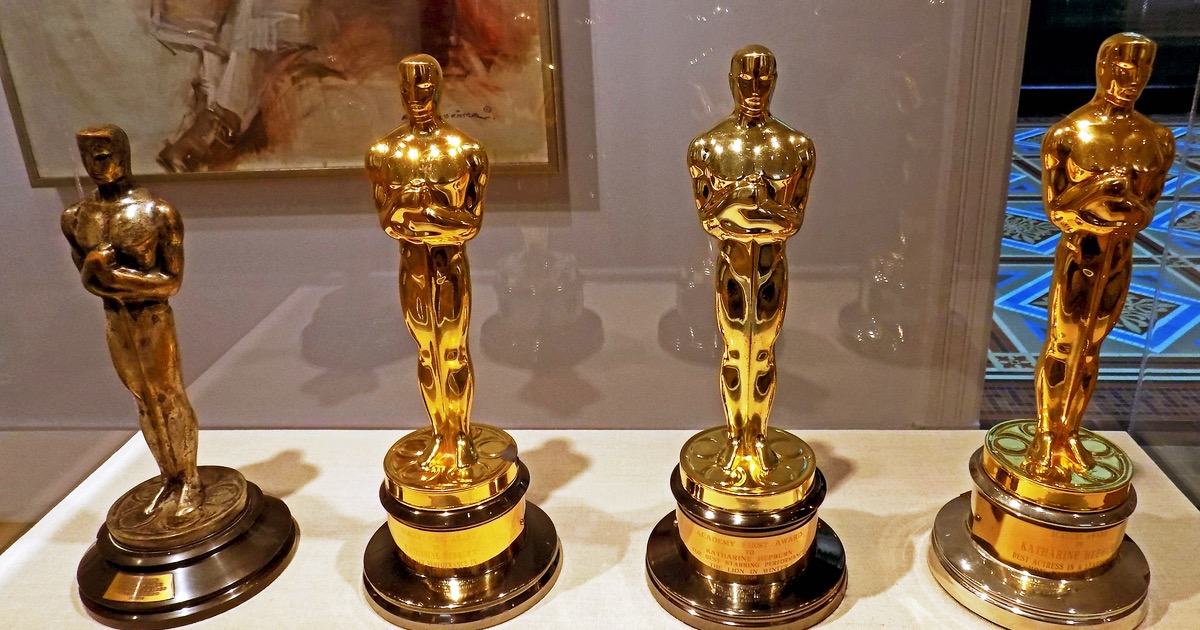 In true Tinseltown style, the shortlisted thespians are gifted the ultimate swag bag full of high end goodies which this year totals a whopping $260,000, five times the value of the first gift bag in 2006!
Which big screen stars have bagged the highest value freebies over the years? The results may surprise you.
| | Nominee | No. of noms | Total value |
| --- | --- | --- | --- |
| 1. | Meryl Streep | 7 | $753,111 |
| 2. | Michelle Williams | 4 | $442,279 |
| 3. | Cate Blanchett | 5 | $434,000 |
| 4. | Jeff Bridges | 3 | $423,773 |
| 5. | Jennifer Lawrence | 4 | $398,468 |
| 6. | Mark Ruffalo | 3 | $395,665 |
| 7. | Emma Stone | 2 | $385,000 |
| 8. | Viola Davis | 3 | $381,003 |
| 9. | Leonardo DiCaprio | 3 | $354,000 |
| 10. | Christian Bale | 3 | $350,665 |
Talk about consolation prize, the popular saying 'It's not the winning that counts, it's the taking part' has never rang more true.
Screen sirens nominated this year include Natalie Portman and Emma Stone as well as big screen heroes Andrew Garfield and Ryan Gosling. All will receive a gift bag regardless of whether they take home the coveted golden award.
This year's fabulous product haul in full
Oomi Smart Home
The Haze Dual V3 Vaporizer
Transformational Luminosity Skin Serum from Healing Saint
Naturally non-browning and non-GMO Project verified Opal Apples
Luxury 6-day Hawaiian vacation at Koloa Landing Resort at Poipu (Other travel options include: Golden Door Spa Retreat, Grand Hotel Excelsior Vittoria in Sorrento, Grand Hotel Tremezzo on Lake Como, and a fully-private 3-day mansion stay at the magnificent and unique Lost Coast Ranch in Northern California)
Personal training sessions with celebrity trainer Alexis Seletzky
BANGARANG Positive Cube
Chic Belldini women's apparel
Casper advanced dual-layer pillows
ChapStick Total Hydration Moisture + Tint
Chocolatines' Drunken Fig Cake Bites
Chubby Chipmunk HandDipped Chocolates
Crayola My Way customized box of crayons
Curlee Girlee empowering children's book
Dandi Patch underarm sweat patches
Elvie limited edition pelvic floor exercise tracker
Happiest Tee luxury t-shirts
Hydroxycut Platinum
Jules K unique luxury handbags
Lizora pu-erh tea nourishing skincare
Personal in-house sommelier services from The Loving Somm
Medice Foot Care Kits, MOUS fitness bottle
MuscleTech Nitro-Tech Crunch Bars
Namira Monaco Pole Star Constellation Pendant & Brooch
Freshly harvested pecans from the National Pecan Shellers Association
10-year supply of Oxygenetix Breathable Foundation and Moisturizer
Park and Buzz baguette stud earrings
Reian Williams Fine Art
Rest-Rite Sleep Positioner
Rouge Maple pure organic maple syrup
Slimware portion-control plates
SweetCheeks cellulite massage mats
Watch Ya' Mouth party game
Woosh Beauty innovative makeup application gift sets
YOGAJEWELZ OM Diamond Bracelets
Personalized Hands-Only CPR Training and a CPR Anytime Kit
In previous years
In years gone by weird and wonderful gifts have included Naked condoms and Windex window cleaner (2013). At the other end of the spectrum, the most expensive freebie ever given was in last years gift bag, a $55,000 10-night all inclusive vacation package to Israel.
Take a look at how the cost of goody bags has changed over the years: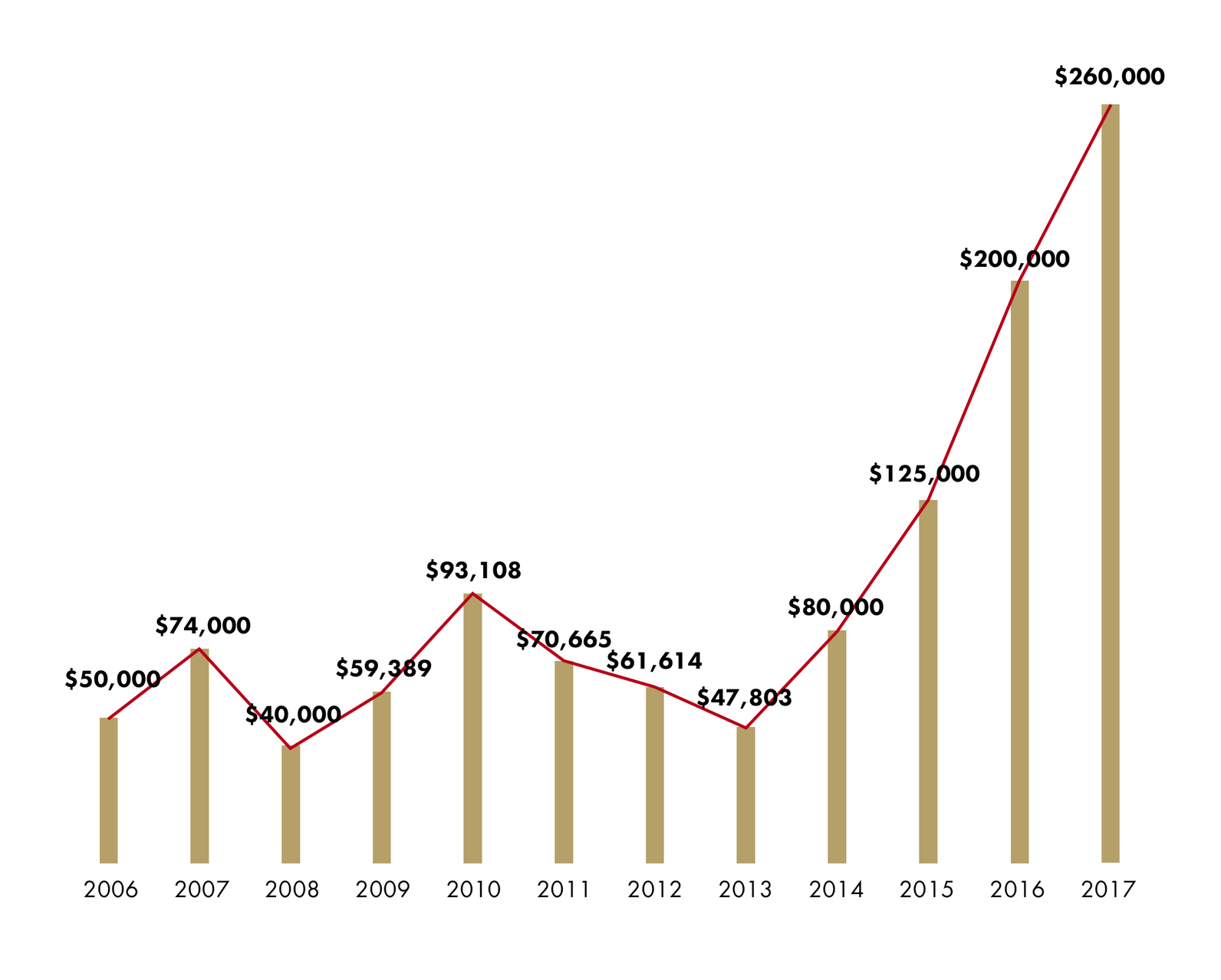 Where do the gifts come from?
US-based agency 3D PR and Marketing are the company behind the Everyone Wins Nominee Gift Bag. MagicFreebiesUK managed to steal Director Nicole Bryant away from her busy schedule to find out more about the goody bags and how it all began.
How and when did the award ceremony gifting come about?
"My then business partner and I always liked to say it was the outcome in the exchange of a wonderful idea. We were initially selling clothing to costume designers on all the top TV shows. That organically morphed into doing personal shopping for the actors. Like magical stones that appeared in our path, the next step always seemed to present itself.
"So when we were offered the opportunity to use our brand connections to launch a new concept of backstage gifting at award shows, we jumped at it as an exciting new aspect to our business. It was so immediately well received by award show execs, talent, brands and media that we quickly expanded the concept to almost all award shows. At one point we were doing over a dozen events per year. Over the past 17 years, the concept is still a proven marketing tactic . . . though I have chosen to focus on fewer events in order to maximize resources and return on investment for clients."
How far in advance do you start working with the brands before the Oscars?
"It's a year round planning process. We are already working on 2018 events."
Are there criteria for the gifts and products that go into the bags?
"Selection is based on (1) ability of brand to pay the promotional fee, (2) availability of category (as we offer category exclusivity on a first-to-sign basis) and (3) the very basic litmus test of whether or not the inclusion will positively impact the recipient's life (or have the potential to do so).
"The price tag is NOT our focus but merely a by-product of doing our job. Because the recipients have such diverse interests, we always strive to come up with an eclectic and diverse selection of items that will appeal to a broad range of individuals."
What is the craziest product that you've had in the goody bags?
"I think everyone defines that word differently. Based on the headlines the past couple years in relation to the independent gift bags we create for the major Oscar nominees, it would probably be the "sexual aids" we have included.
"I consider sex a very normal and healthy part of life … so it didn't occur to me that anyone would find it shocking to celebrate having more fulfilling sex. But many media outlets acted as if I were handing out handguns. Certainly the most expensive gift we have given to date was the $55,000 10-day all-inclusive vacation package from Explore Israel; it was absolutely incredible."