Let's meet Freebie Finder Laura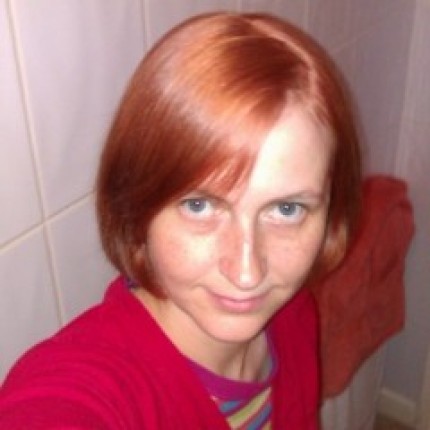 Firstly, let me introduce myself...
I'm Laura C, I'm 31, I'm from the West Midlands, I'm a mum of one, I work as a full time shop manager, I've trained to be a teacher in FE colleges and I'm an avid freebie finder!
A typical day for me starts...
rudely with an alarm at 6:50 am (or before if my daughter has had anything to do with it!). I tend to spend 10 minutes 'acquainting' myself with the world before I get up, which I have to say, involves checking my emails, Facebook and Twitter for freebie updates or comments.
At 7:30 am I leave for...
work at a shop, stopping off at a local shop for the day's necessities and to browse through the newspapers and magazines to see if they are giving any items away. Many newspapers have vouchers in them for you to collect free things from specific shops. I do like doing crosswords and Sudokus too so for me it's ok to get a newspaper for the day.
When I get to work...
I set up my computer. Recently, I have talked my boss into letting us have the Internet so I can do my freebie finding during the quiet times during the day. Luckily, I work in a small shop and I can do my searches in between serving and cleaning etc.
Time for a coffee...
and have a look at the updates on MagicFreebiesUK. I also log into Facebook and check my emails again to see if anybody has found anything nice to apply for.
During the day I will...
look on Internet search engines for any freebies that may have been made available. I try and apply for everything I find as even if I won't use it, I'll usually know someone that I will. I only apply for a freebie once so that there is enough to go around.
Then I wait patiently for...
Mr Postie! I have many freebies sent to the shop address as I like to be the one to receive them. I get really excited when it is coming up to delivery time (sad I know!). My postman knows me by name too! He often jokes about the parcels I receive! When they arrive (which is most days and I get a bit disheartened if I don't get something one day) I open them, look through them and then take a photo so I can post it up on Facebook.
I love...
sharing and looking at photos of the freebies people find! I will 'like' people's comments, photos and statuses as it shows that their work is paying off. The MagicFreebiesUK Facebook page can be like a little 'family' where people make 'friends' and help each other out with freebies and competitions.

Usually I will then pack...
the freebies away to take home with me at the end of the day. Except chocolate! If I get chocolate, that generally gets eaten in about 5 minutes!
Recently, a lot of companies...
have been doing free/reduced items via vouchers. If this is the case I'll try and pick these up from the town as I'm on the way to the bus stop to go home or keep them for my days off when I take my daughter out.
At home...
I try to not indulge in my hobby until my daughter is in bed. That is her time and so I dedicate it to her. After she's gone to bed and the housework has been done, then I can spend another hour or so looking for other freebies.
Then it's bedtime for me and it will start again the next day!
I know to some, this may sound like a pretty boring life...
but freebie finding has become my hobby, just as anyone else may enjoy games or reading, I thoroughly enjoy this! I do get excited when I receive anything and when I find something new that I can share with my freebie finding friends.
I haven't been doing this very long...
Only since December/January, but I was very quickly hooked. I have started to enter competitions too, although I'm not an avid 'comper' (yet!).
We have recently moved house...
and all of my freebies got packed away. I have then gone through them all so I can organise them so we can actually use them. I posted a photo onto the MagicFreebiesUK Facebook page of the toiletries I have received. I now plan to either use these or make little gift bundles for my friends birthdays as an attempt to save a little money this year.
Thanks so much for giving us an insight into your life as a Freebie Finder Laura!
If you want to tell us about your time at Magic Freebies UK please contact us.