Let's meet Freebie Finder Kelly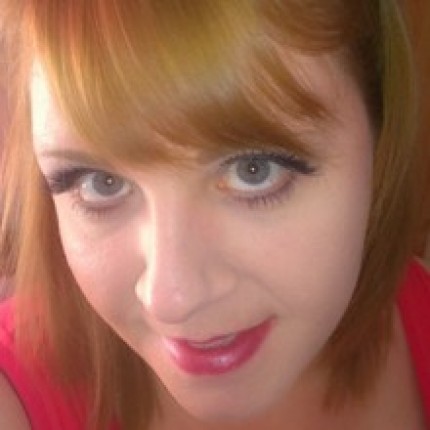 Firstly, let me introduce myself...
My name is Kelly and I am 29, soon to be celebrating my 30th Birthday in July! I am a single parent to a 10 year old boy and am currently an adult student attending college, working towards an NVQ in Business administration Level 2. My goal is to eventually go into hospital work.
I absolutely love to...
Freebie Find and have been checking MagicFreebiesUK daily for nearly 3 years now, in my opinion it's the best!
A typical day for me starts...
off with me getting up at 7am to wash and do my make up and hair while having my first cuppa of the day! If I'm lucky it's a freebie tea! Then it's time to wake up my son and prepare him and myself breakfast while he gets himself dressed.
By 8am my son and I...
are ready and I use this time to check my Facebook before leaving for the school run. I check on the MagicFreebiesUK Facebook page to see if any freebies have been posted on there. I don't like to miss anything :)
After that it's time to...
drop off my son at school before catching the bus to college. I am in with a small class of students in ages ranging from 25 to 40. We are a nice group and get on really well. Sometimes I will check my e-mails on my break and check out the daily MagicFreebiesUK update.
I leave college around 3pm...
and get to my town for 4pm, I fetch my son from afterschool club before coming home and cooking evening dinner. We discuss his day and mine and catch up. If he has any homework I ask if he needs any help before leaving him to it.
Now it is time to...
catch up on any washing and housework and let my bunny out for some fresh air. After bathing I will chill out for the evening. This ranges from me reading books or films or catching up on my TV series like Bones and Criminal Minds. While doing this I catch up on all posts on the MagicFreebiesUK Facebook page that have been posted throughout the day or enter any competitions I have missed.
I apply for most things but...
only once and if it's not something I can use, like the cat and dog food then I give it to a family member. I also check any emails to see if I have won any competitions or if there are an freebies being given away by companies I am subscribed to.
I also avidly search...
on Facebook and on the internet for any freebies not yet found to share with fellow freebie lovers on the MagicFreebiesUK Facebook page. I feel this is rewarding those that do the same or those that don't get chance. Caring for one another. I am always grateful to those that put in effort sharing freebies and give them a great big thanks!
I really enjoy sharing photos...
so other Freebie Finders can see what's achievable if you keep entering for freebies and competitions. It does pay off!
Then it's time to dream...
and wonder what freebies will be waiting on my doorstep the next day when i return from college :)
It's certainly worth...
putting in a few hours a week to get such great freebies, it's a hobby I enjoy and love to share.
Thank you so much Freebie Finder Kelly! It's lovely to hear about your day.
If you want to tell us about your time at Magic Freebies UK please contact us.