Let's meet Freebie Finder Amy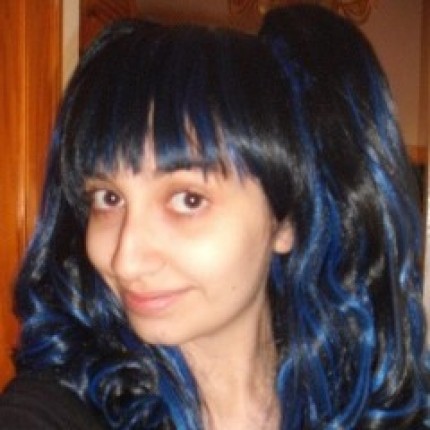 Hello there! What's your name and where are you from?
Hi, my name is Amy and I'm from Nottingham.
How long have you been visiting MagicFreebiesUK?
It's been about 2 and a half years now.
What has been the best freebie you've received?
I think the best has to be a 2 night stay in Disneyland Paris, it was a competition win that made a dream come true!
What's your favourite part about the Magic Freebies website (apart from the freebies of course!) and why?
I like that there are also competitions to enter as well as the freebies, it's fun waiting to see what you might get through the post.
What's your top tip for new Freebie Fans?
Get in there quickly if you see something you like! More and more people are into freebie-finding these days, so things run out pretty quick! Make sure to check early each day for new freebies, and enter the odd competition along the way as you never know if you might win that too.
If you had the chance to give away a freebie, what would it be?
I often apply for freebies that my family can use as I think it's nice to share my finds - I often find health and beauty products that would help my sister out and give them to her when they arrive.
Amy also gave us some top tips for saving money while on a night out...
"For a group night out dining, try going to somewhere with a buffet selection rather than set menu, this means it'll be a set price per person for food that's all you can eat, usually with lots of various choices meaning there is something for everyone!"
"Also, pick the day/time wisely and the price per person will be cheaper still, for instance, going on a weekday evening rather than Fri/Sat/Sun, or going out together at lunchtime will make it cheaper still. Also, look into getting a Tastecard, usually they offer a free one for a month, this can bring restaurant bills down by up to 50% :)"
"Look for 2for1/group discount ticket deals on activities such as bowling, cinema trips etc (Orange Weds?), and don't forget a lot of bars like Revolution/Walkabout etc offer printable vouchers for free/discounted drinks! :)"
Thank you so much Freebie Finder Amy! It's lovely to hear aboutyour top tips!
If you want to tell us about your time at Magic Freebies UK please contact us.