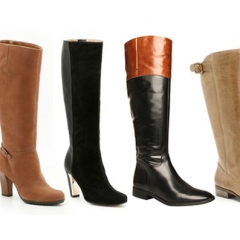 Everyone is always on the search for the perfect pair of boots! You can get up to 50% off selected womens boots at Clarks at the moment!
There are a great number of boots to look at, smart, casual, workwear, party, everyday and more! You can choose from low, medium and high heels, depending on what look you're going for.
Clarks also offer free delivery and returns.
A special thank you to Agnieszka for letting us know about this great sale.