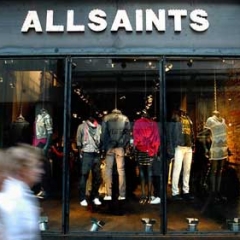 Happy Tuesday everybody! Fashionistas here's your chance to pounce on some beautiful All Saints clothes!
Check out all the great items you can get in the sale, they are offering up to 50% on selected styles so it's your opportunity to bag some new boots, a lovely new dress or a a graphic t-shirt or two.
Use the following links to head straight to what you want:
Enjoy everybody.
Colleen x