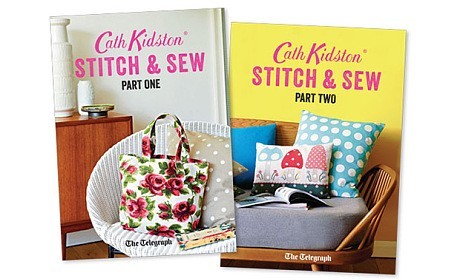 Do you like to stitch and sew?
Head to your local newsagents this weekend and you will be able to get 2 Free Cath Kidston Stitch & Sew booklets!
You can use these free booklets to help you save on Christmas presents - you're bound to find something fantastic to make for your friends and family.
There are 12 projects to undertake including:
bunny blanket
gym bag
birdie tablecloth
I can't wait to grab them!
Don't miss your Free Cath Kidston booklets this Saturday November 15th and Sunday, November 16th.
Colleen x