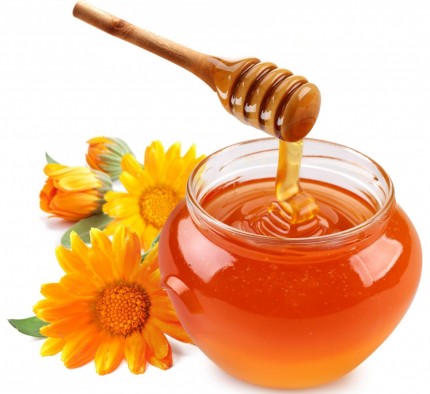 Honey, one of the oldest sweeteners has many benefits that you might not know about.
1. Coughing and throat irritation
Honey can help with coughs and throat irritability, in particular buckwheat honey. Try mixing some up in a glass of hot water with some honey just before bed to aid sleep.
2. Skin problems
For scrapes and burns apply honey - hydrogen peroxide exists naturally in honey which will help your skin improve.
3. Boost your immune system
Full of polyphenols, honey can help protect your cells from free radical damage. Plus it will contribute to heart health.
4. Hair loss and upset stomachs
Honey and cinnamon can help in the relief of arthritis, upset stomach, bladder infections and bad breath. It's even supposed to be able to slow down hair loss!
5. Muscle fatigue
Athletes use honey to help boost performance, reduce muscle fatigue and help with endurance.