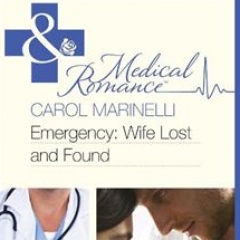 Hello Freebie Finders,
Hope you've all had a fab day finding freebies? Well, here is another great freebie for you!
There are six Mills & Boon eBooks absolutely free to download at the WHSmith website. The titles now available are:
Mias Scandal by Michelle Reid
Destitute by Sarah Morgan
Their Newborn Gift by Nikki Logan
Emergency: Wife Lost and Found by Carol Marinelli
Wikid Rake, Defiant Mistress by Ann Lethbridge
Wedding at King's Convenience by Maureen Child
You can instantly download all six titles and you can read them on your desktop, eReader, smartphone or tablet.
If enjoy a good romance novel then make sure you take advantage of this great freebie - before it disappears!
Why not check out the other great free-ebooks now?
Have a great day,
Anushka x